Siena; Osteria da Trombicche and Sightseeing
The sign said "No Pizza, No Cappuccino, Si Miale, Si Vino". My translation; If you want pizza and cappuccino, you tourist, go away. If you want pork and wine, we've got it, come on in!
With a sign like that, how could we not go in? What we found was unexpected. There were a tiny counter and bar, and maybe 5 or 6 tables. There's a refrigerated case at the front filled with various platters of food and charcuterie and no kitchen, only (gasp!) a microwave. The cool sign notwithstanding, given the lack of kitchen, I might have been dubious had it not been for an emphatic recommendation from my mother who had eaten here before.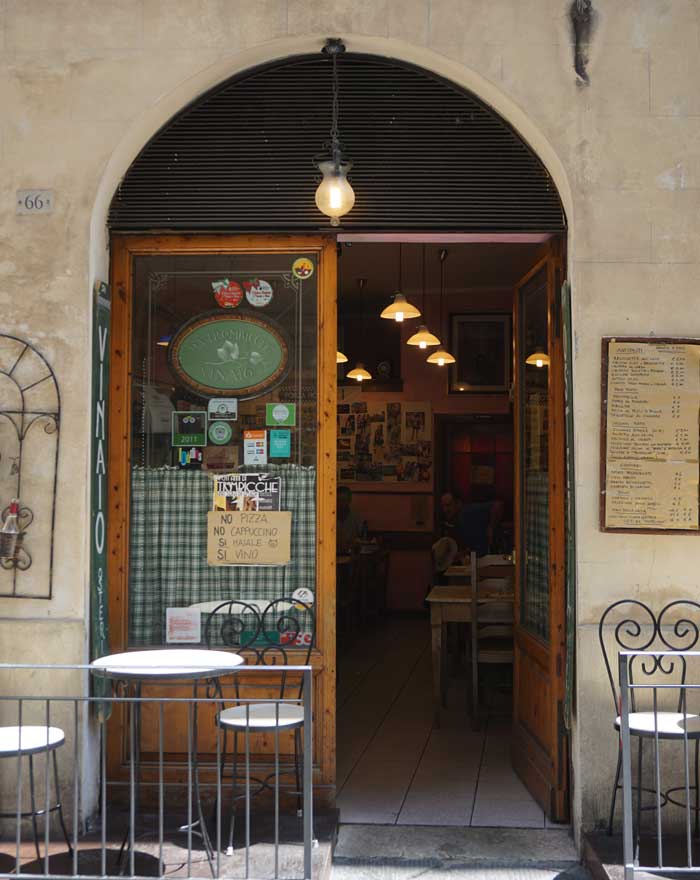 Osteria da Trombicche is on via Della Terme in Siena.  We arrived from Pienza in time for lunch. After perusing the menu and looking in the cold case we selected several antipasti type items, some hot, some cold.  We had mixed marinated vegetables, roasted garbanzo beans in olive oil and rosemary, a pasta with arugula pesto, zucchini stuffed with pork sausage, and the best thing, an incredibly creamy artichoke flan. Everything we ordered, plus a big bottle of water, a beer and 1/4 liter of house white came to about 40 euro.
They also had a gorgeous cheese and meat platter which we saw on another table (but did not order-I would get this next time). We were each given a little glass of Vin Santo by the owner as we were paying. I didn't see any other people get this. However, we did clean our plates to the very last garbanzo. I liked the garbanzo dish so much, I created a recipe for on my other blog; Roasted Garbanzo Beans with Rosemary and Garlic.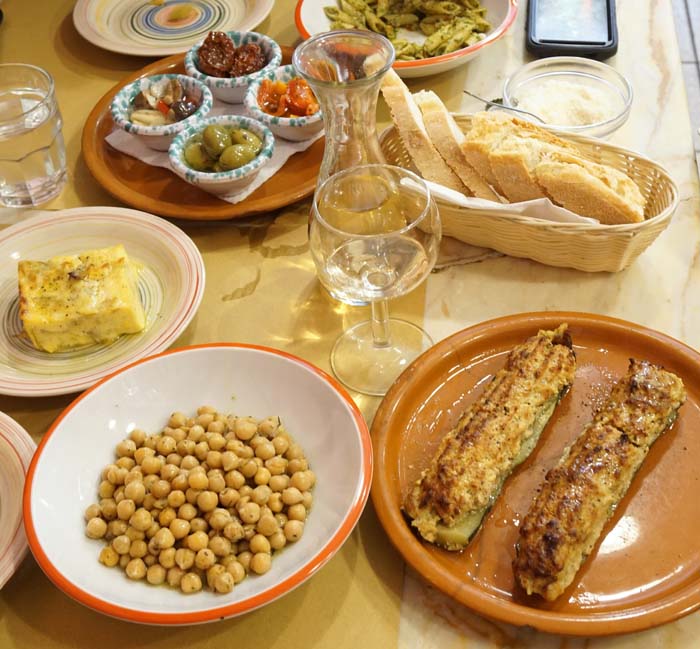 Several years ago, David and I were in Rome with friends and were in a church where St Catherine is buried. All except her head, that is. We learned she was martyred and her head was "in a box in a church in Siena". After hearing that, it became a running joke, anytime anyone was acting like a martyr, someone would say, "I've got a box big enough for your head…"
Now that we were here in Siena, of course we had to go find this box with a head in it, which meant walking across town, up a steep hill in 95-degree heat, and sneaking a photo with my cell phone in a church filled with "no photo" signs. "Martyr, party of one…."
While in Siena, we also visited the famous gothic cathedral as well as the crypts underneath. The frescos are stunning, as is the architecture.
On the way back to our car, we walked through the famous piazza where the annual Palio horse race is held.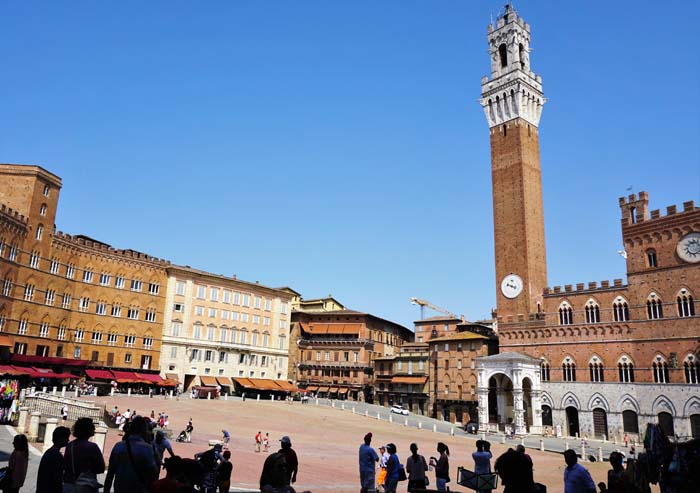 Related Posts