Day trip to Herculaneum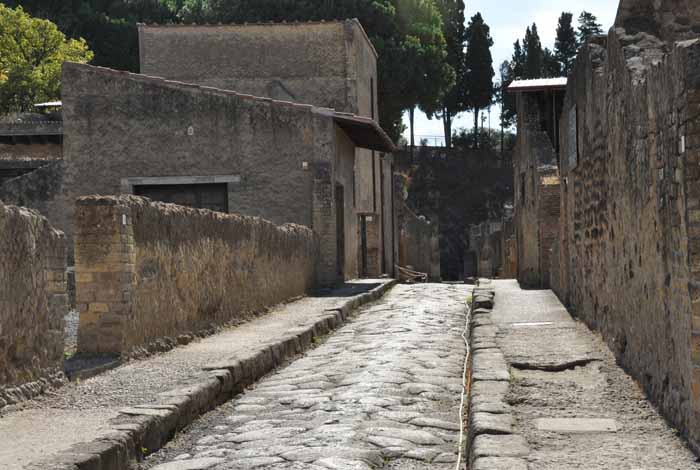 Many people who stay in Naples make a point to visit to Pompeii during their time there. And if you haven't been, you should go. It's an easy 35 minute train ride and well worth the trip. But Pompeii isn't the only place time stood still in 79 AD. Herculaneum is Pompeii's lesser known (but still fascinating) stepsister in volcanic disaster.
Herculaneum was a seaside town filled with the vacation villas of wealthy Romans in 79 AD. When Mount Vesuvius erupted, smothering Pompeii in ash, the residents of Herculaneum we killed not by ash, but by the poisonous gasses which spewed out from the volcano. The town itself was covered by more than 20 meters of mud which dried as hard as concrete. This has made the excavations much more difficult and as a result, slower, and the area uncovered is much smaller than Pompeii. I think this makes visiting the site much easier and more "user-friendly". While you could easily spend an entire day here, exploring all the nooks and crannies of buildings, we spent about half a day and were back in Naples for a late lunch. Today much of the ancient city still exists beneath the modern day city of Ercolano and is yet to be excavated.
To get to Erculano from Naples take the Circumvesuviana Line from the Naples termini station. You will need to buy a separate ticket. At the time we went the tickets cost 2.10 euro each way. Follow the signs in the station and buy your ticket before you go down to where the trains are. The train was surprisingly crowded and we stood for most of the ride. Keep a firm grip on your belongings as this line is notorious for pickpockets. Make sure you get off at the Ercolano Scavi stop. This trip is easy and you can certainly do it without a tour.
When you get to the town, it's a straight shot from the station to the entrance to the ruins, about 6 blocks down the main street. We took our time, stopping for a quick espresso along the way. I also noticed there was a nice looking museum, but it was closed on the day we were there. The ruins at Herculaneum are a UNESCO World Heritage Site and at the bottom of this post are some good resources for visiting Herculaneum.
And now, for the tour…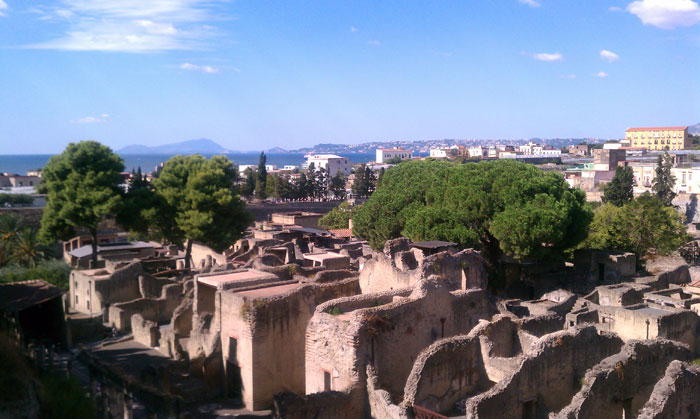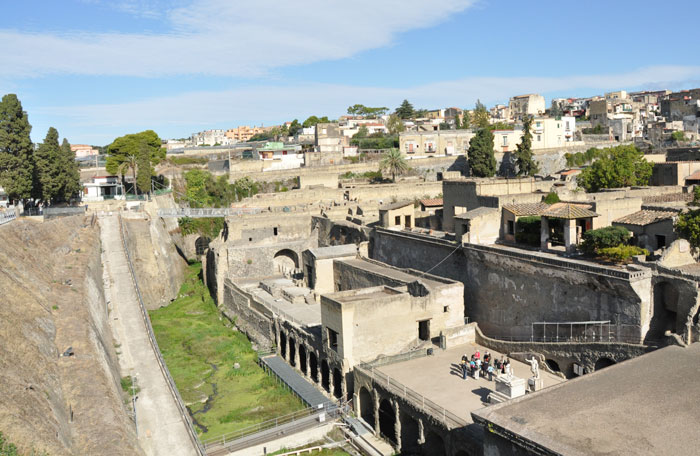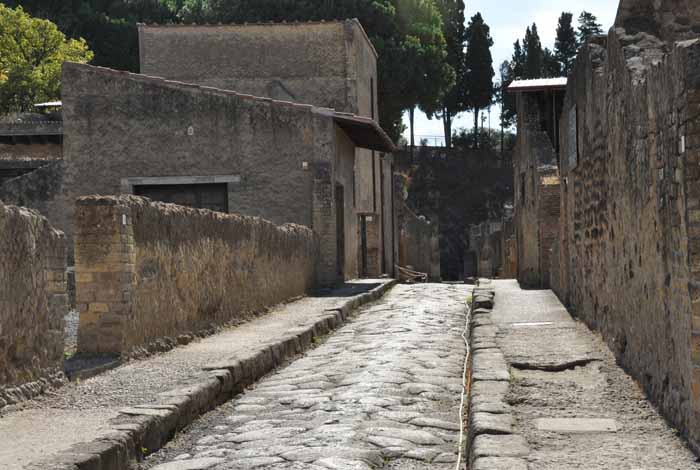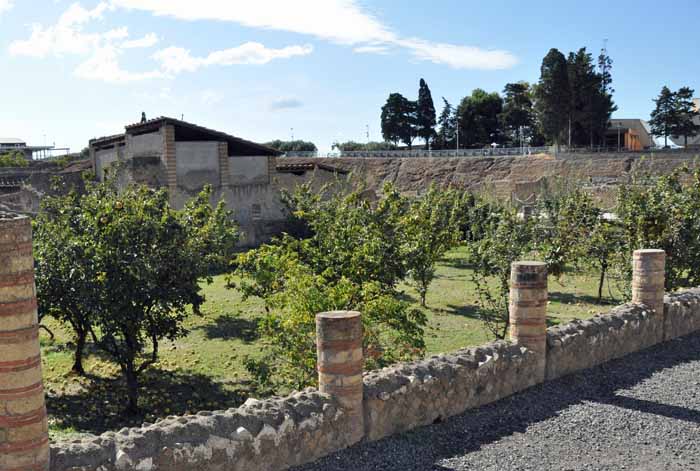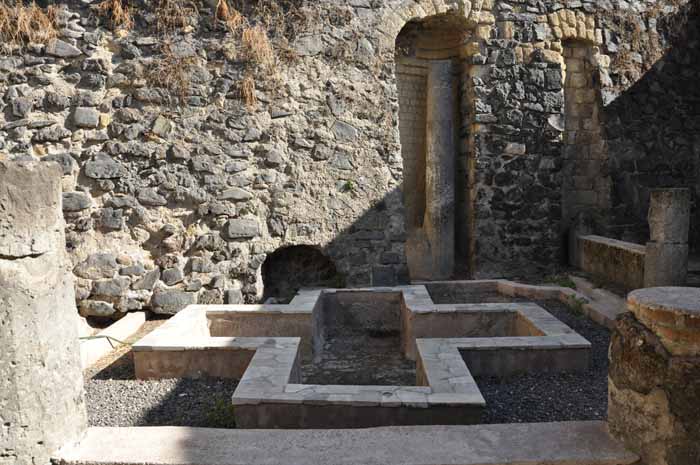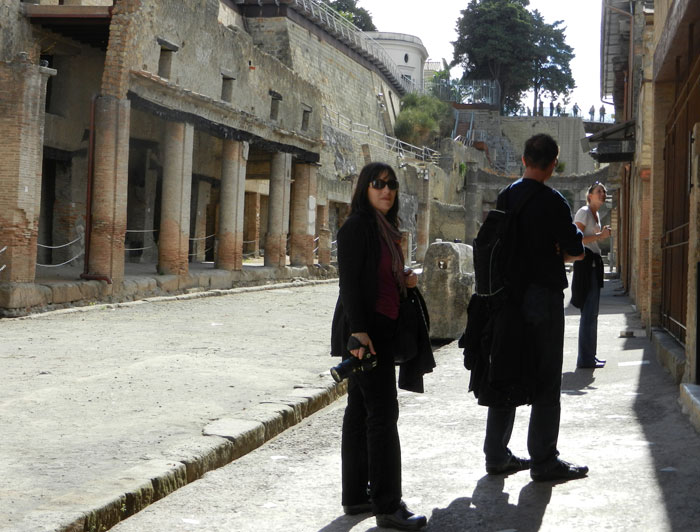 Resources for visiting Herculaneum:
Visiting Herculaneum: Pompeii's Overlooked Neighbor on Why Go Italy
The official website for the archaeological ruins of Pompeii and Herculaneum (in Italian and English)
The UNESCO pages on Herculaneum
Tips for visiting Pompeii and Herculaneum in One Day on Italylogue
If you are in Naples, don't forget to visit the Archaeological Museum there which holds most of the original artifacts and mosaics pulled from both Pompeii and Herculaneum.
Related Posts