A Walk Around Rome
Arriving in Rome is starting to feel familiar, like a homecoming. After spending a full week here in 2008 and again in 2009, and at least three other previous visits, there is a comfort level that comes with spending enough time in one place. I love that I can now find my way around the centro storico without a map.
While I no longer feel obligated to go inside St Peter's, the Colosseum, or the Forum on every trip, I still like to reacquaint myself with a walk around the center of Rome to see the old favorites. Of course, there are things which have not changed in 2000 years, but there's also always something new to see. On this trip we're staying in an apartment (to be detailed in a later post) between the Tiber and Piazza Navona. We have three days to enjoy some sights new to us, but after checking in and having a lovely, long anticipated meal at La Fiametta, we set out on an amble around the neighborhood to see those more familiar places first. Future posts will cover some lesser known sights which we saw for the first time like Trajan's Market and Santa Cecilia church in Trastevere. But first, let me take you on this quick tour around some my favorite sights in Rome.
Walking into the Piazza Navona late in the afternoon, I was happy to see the fountains unencumbered by scaffolding (often there, at least on previous trips, for cleaning and renovations).
I've passed by the small hidden church of Sant'Ivo alla Sapienza dozens of times and I've yet to ever see the church doors open. This baroque church built by Borromini in the mid 1600's sits at the back of a courtyard building on Corso del Rinascimento (#40) and you can see it from the gates to the courtyard at the street. The building was the home to the University of Rome from the 15th century to 1935. According to the Rome DK Eyewitness guidebook
, it's only open Saturdays from 10am-1pm and Sundays 11am-12:30pm. Next time…
One of my favorite buildings anywhere is the Pantheon and I must see it, at least from the outside, every time I'm in Rome. Go here if you want to see my photos from inside the Pantheon.
On our last day in Rome we took the metro to the Colosseo stop and discovered thousands of people in the streets. On Sundays the Via dei Foro Imperiali is closed to car traffic and since it was a beautiful day, packed with people. It was a bit surreal to be able to walk down the middle of the wide street which is usually packed with cars and buses.
Some of the Forum can be seen from the street and I've never noticed this part before. Anyone know what those basins were used for? Tannery? Or were they some sort of oven/cooker? (see photo below). I didn't see any people in there so I don't know if it's accessible or not either.
On our way back from visiting Santa Cecilia in Trastevere, we crossed the Ponte Palatino, right at the bottom of the Isola Tiberina. I love this "bridge to nowhere".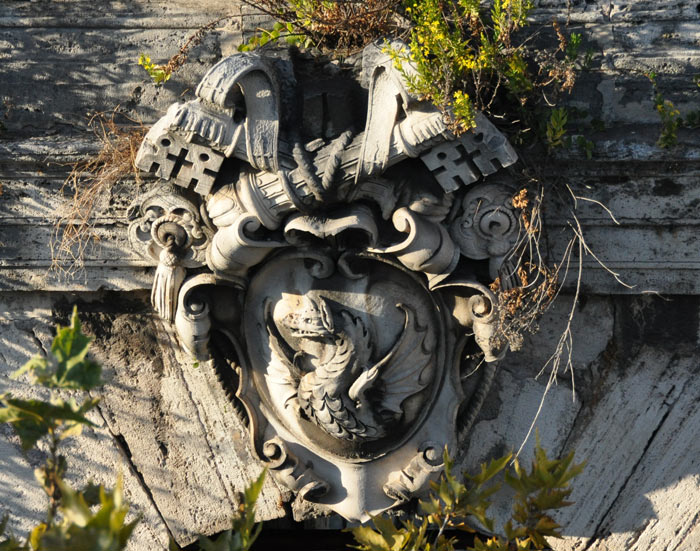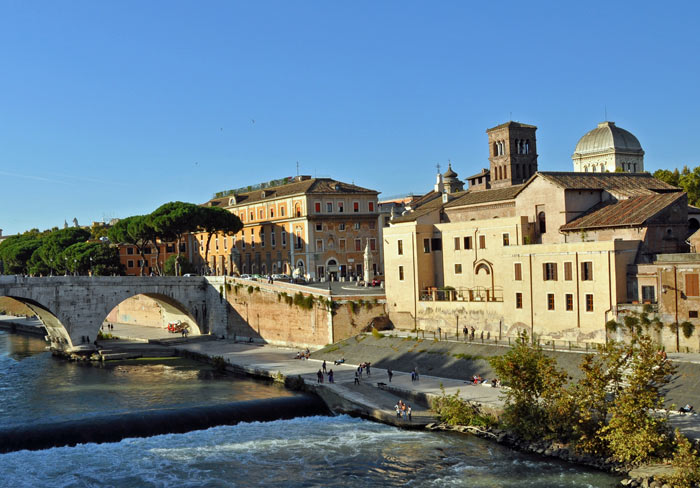 The Castel St Angelo is worth a visit inside if you haven't been before and if you time it right, the view from the top is amazing when the sun sets right behind St. Peters.
Even though we did not go inside St. Peter's this trip, seeing the distinctive dome is possible from almost anywhere in central Rome.
Related Posts