Matera; Ancient Rock Churches, Modern Art and More
On our last day in matera we had the opportunity to walk around and explore the winding streets of the town, visit the wonderful modern art museum set inside a series of caves and check out the Rupustrian rock churches which lay across the valley from our terrace.
I love modern art and the MUSMA di Matera is in one of the most stunning settings I've ever had the opportunity in which to view art. Set into arched caves which do down deep into the hillside the juxtaposition of the modern art pieces combined with the rough stone walls and peeling frescos from hundreds of years ago make for a one of a kind experience.
Our walk over to the museum took us through several winding pedestrian only streets and down onto the south east side of town from which we had lovely views of the valley and part of the sassi near San Peitro Caveoso.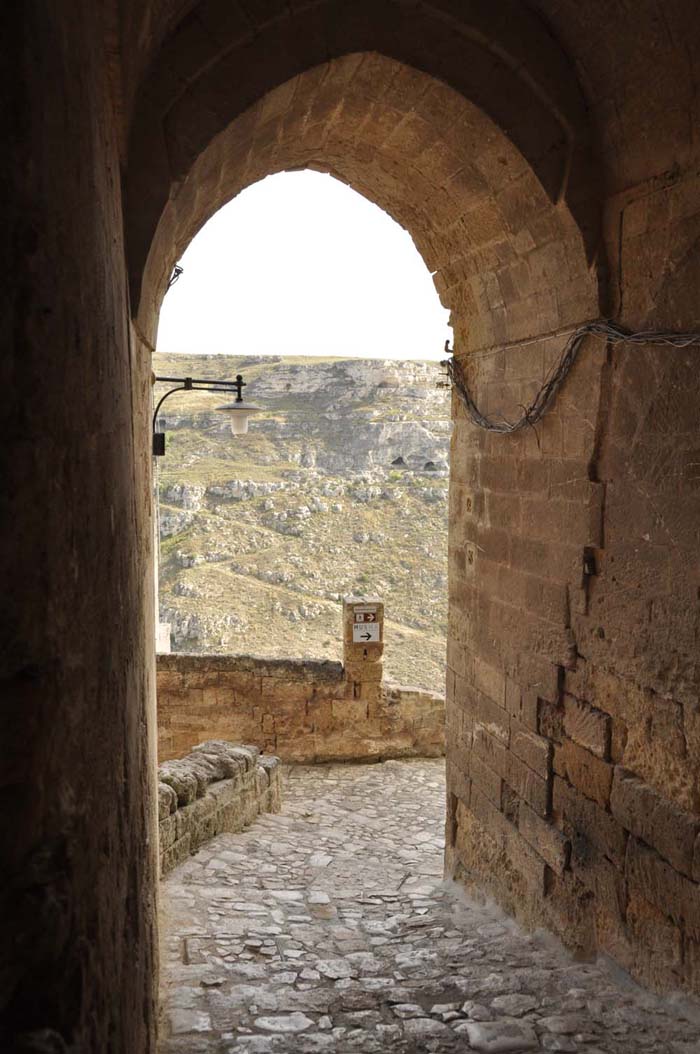 Once inside the museum, you'll be asked not to take photos of any specific pieces of art, but general photos of the rooms are acceptable. On the top level, there are several rooms containing original frescos.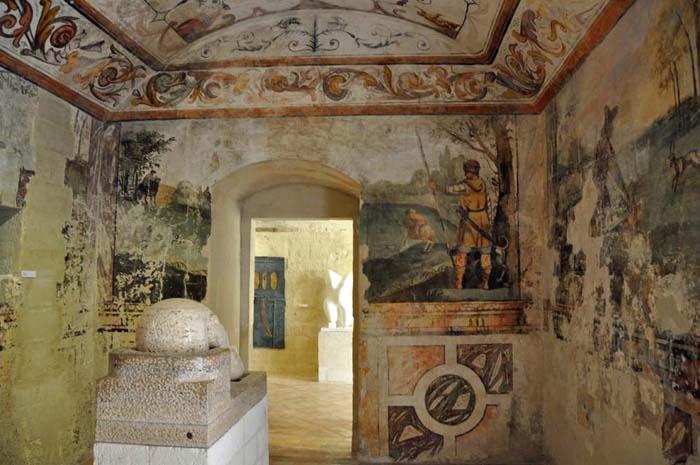 Walking back up into the main part of town looked like this: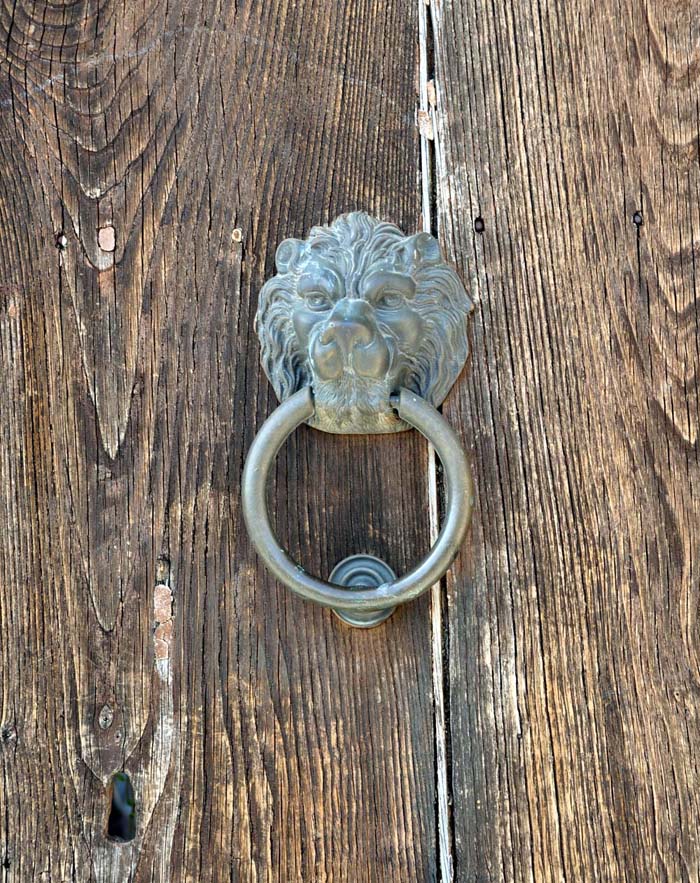 A drive across the valley took us to the caves we'd been viewing for days from our terrace. Some of those caves have been faced with stone and turned into chapels and churches. Some looked like they'd been lived in, not only in paleolithic times, but more recently (most likely by sheep or goat herders).
None of the churches were open, but it was possible to peer inside to see the frescos.
As we looked back across the valley, we could see our hotel and our terrace at il Sextantio.
When we returned back to town we noticed that something was going on. There were several young people in blue vests, temporary signs on some the doors, and and a more than normal amount of people in the street leading to our hotel. It turned out to be a special day in Matera; some of the rock churches and old convents and monasteries were open to the public for tours. Apparently they are only open one day a year and we happened to be there. Of course, we had to go inside to see.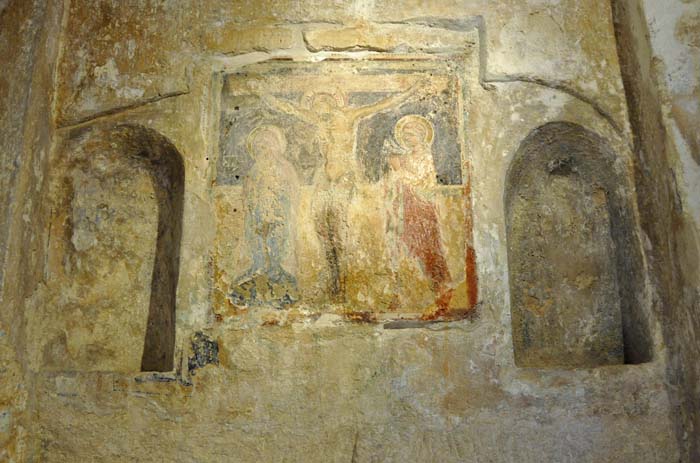 More scenes from Matera:
Below, the Mayor of Matera. 🙂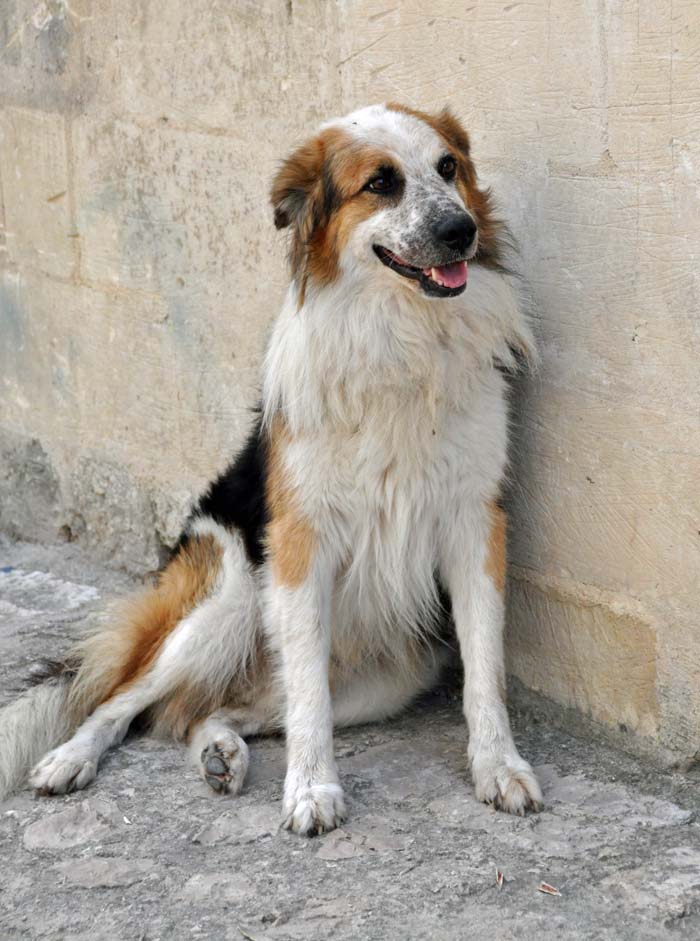 New town Matera in the evening:
Related Posts