How to Plan a Visit to Machu Picchu Plus Checklist and Tips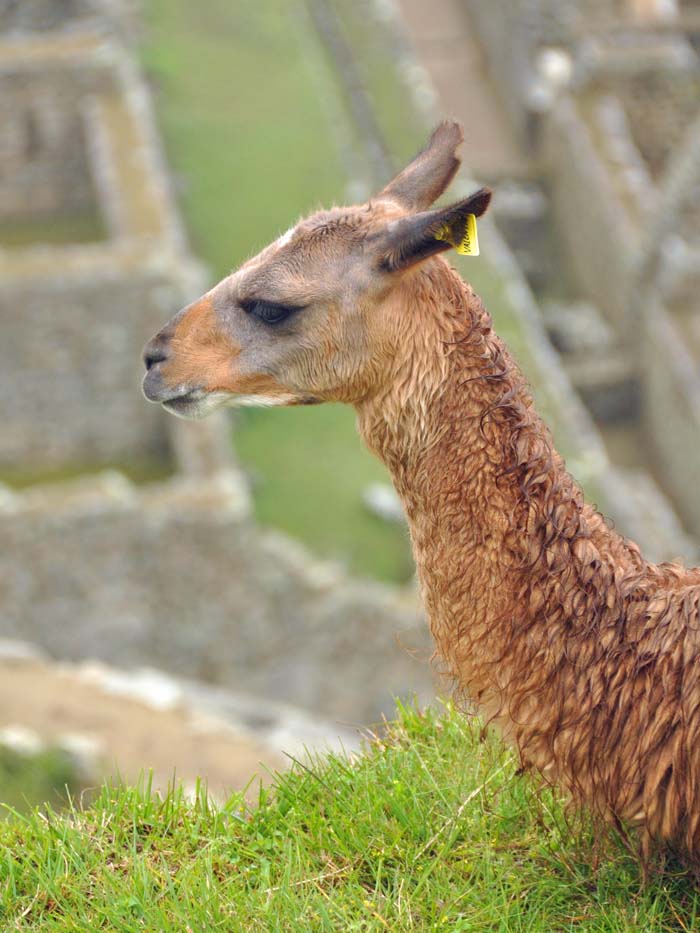 Update 2018:
In 2017 the government implemented new rules regarding visits to Machu Picchu. The new rules include timed entrances (morning/afternoon shifts), no re-entry without a new ticket, visitors are required to have a licensed guide, and specific circuits to follow. From what I can tell from a little Google research, not all these new rules are being enforced, especially the one about needing to enter with a guide so do your homework when planning your trip.

The info below was written in 2014 and some of the particulars might not be accurate today, but hopefully, the general tips will be useful!
Visiting Machu Picchu; this is the whole point of going to Peru for the first time, right? And there are so many decisions to be made before you get there.
You can, of course, have a tour company take care of all the details for you, but if you want to do it yourself, and save some money in the process then there are several steps and decisions to be made.
Do we do a tour? How do we get tickets? How do we get there? Do we spend a night up there?
Let's tackle the questions one at a time. Also, let's assume we are not arriving to Machu Picchu via four-day trek on the Inka Trail (because, um..no way) and these questions would have been taken care of for us.
Do we do a tour?
After looking at the options and considering the costs, our decision was no, we did not need to do a tour. By taking care of everything ourselves, we saved 50% over the cost of going through our hotel and probably 30% over going with an outside tour company.
To give you an example, our hotel wanted $475 per person for a day tour to Machu Picchu which included train, bus, entrance ticket, guided tour, and buffet lunch (plus lots of hand-holding, I'm sure). They were also willing to sell us the tickets without the tour, but the markup was still about 40% overall. We spent a total of $464 for the day for two of us for all the tickets (train, bus, entrance) and lunch. We also did not hire a guide for the visit to Machu Picchu itself and this was fine for us. The biggest part of the expense was the train tickets, about $155 per person R/T in Vistadome class (the only option from Urubamba). Yes, it's an expensive day.
How do we get tickets?
Entrance tickets to Machu Picchu itself cannot be bought on site and must be purchased in advance. Only 2500 people a day are allowed entry. The government website is notoriously difficult to use and many people give up and book tickets through an agent or a tour or their hotel. You can buy the tickets when you arrive in Peru, but do you really want to risk them being sold out for the day you want to go?
The government website for Machu Picchu will show you how many tickets are available on any given day. I went through the purchase process only to have my credit card denied. I called Visa and had the hold lifted and tried again. This time I couldn't complete the purchase because on an issue on the website so I emailed them. They replied within a day, saying they had "fixed an error" and that I should try again. The third try is the charm. Don't forget to bring the printouts of the tickets and your passport with you when you visit.
You also need to decide in advance if you want to climb Huayna Picchu and buy a ticket for one of the timed entrances at 7 am or 10 am. We did not do this and I have no regrets, but David said he'd like to do it someday. If we'd done it on the day we visited, we would have seen nothing but fog and would have been climbing some very steep paths in the rain. Again, no regrets from me.
How do we get there?
The train in Urubamba station
Train Tickets to Aguas Calientes (Machu Picchu Pueblo)- The is the town which sits below the site of Machu Picchu ruins. You must get here in order to get there (unless you are hiking the Inca Trail). It is not possible to drive up to Aguas Calientes, one must take a train to get there. There are two train companies which service this route for tourists; Peru Rail and Inca Rail. Each cost about the same and each have several classes of service.
Again, buying tickets through the rail's own website can be challenging, but it can be done. Peru Rail offers packages which include buffet lunch up at MP, and also a special train called the Hiram Bingham which is a luxury train, fitted out with a white tablecloth dining car. Cost of tickets on the HB train (which runs from Cusco to AC and back only) include breakfast on the way up, buffet lunch at the hotel at MP, a guided tour of the ruins, and a dinner on the way back. All this for $800 per person. Regular tickets are about $60 and up each way, depending on the route and train you select.
Our Vistadome train had two cars and ours was empty to Ollantaytambo where every seat was filled.
I had issues buying the tickets from the Peru Rail site including difficulties with credit card processing and availability of tickets from Urubamba on the date we selected. I ended up emailing the Peru Rail help desk to ask about the availability of tickets and got a prompt reply. I had to buy tickets from the town of Ollantaytambo and a return to Urubamba. But when I checked a month later, and the departure from Urubamba was available, I was able to switch them out via my previous email contact. We had no issues with using the tickets I bought online.
Bus tickets from Aguas Calientes up to the ruins of Macchu Picchu must be purchased there in AC unless you are with a tour. This is very easy and fast. Get off the train, walk through the market into town and follow the signs. The buses are four-wheel drive Mercedes which seat about 30 people. The drive up has nineteen switchbacks and is so narrow in some places the driver had to back up to allow a bus coming down to pass. It was also very wet and muddy and we were very glad the bus had four-wheel drive.
The road up to Machu Picchu. See the buses? What you don't see is the river 1000 feet below.
Do we spend a night up there?
A lot of people will tell you that you need to do this to get the best bang for your buck. I think only you can decide, and for us, this was not necessary. When I looked at hotels in Aguas Calientes (Machu Picchu Pueblo) I was shocked at the lack of value there. Room rates are uniformly high for what you get. Because we chose not to climb Huayna Picchu or felt the need to be there for "sunrise" which is often not visible due to fog, we didn't need to get there super early.
There is one hotel right at the entrance to the ruins which starts around $1000 a night and yes, you still have to take the bus up to get there. Let's just say this was a bit out of our budget. On top of that, the cost doesn't even allow you early or late access to the ruins, it just ensures you are there when they open and close, if you so choose.
Instead, we chose to stay at the Tambo Del Inka and use the one train per day which goes up and returns directly to and from the station on the hotel's grounds. This worked out perfectly for us and we didn't feel short of time there at all. It's a long day, but some people visit Machu Picchu from Cusco all in one day. That would be too much for me.
Machu Picchu Visit Checklist
When I was doing my research I came across so many recommendations for what to see/do/bring to Machu Picchu that I had to put together a list. Mostly, I was afraid of forgetting something like my passport and the tickets, but also, I can't tell you how many times I've forgotten the extra memory card or battery and I didn't want that on this important day.
Most of the items are common sense and some are weather dependent. For example, we didn't need sunscreen or bug spray, but we did need our umbrellas and hats on the day we were there. And if you are wondering about the earplugs or headphones, that's for the train back where the crew puts on a "fashion show" of expensive alpaca clothing, complete with high decibel music and guy dressed in "native" costume.
Passports
Tickets to Machu Picchu
Train Tickets
Guidebook
Sunscreen
Bug repellant
Hat (warm or sun, depending on weather)
Extra camera battery
Extra memory cards
Water bottle
Snacks and/or packed lunch/money for food
Sunglasses
Kleenex packs and money for restrooms
Umbrella
Earplugs/headphones for the train ride back

Tips for Making the Most of Your Visit:
Food:
There is a buffet restaurant at the hotel next to the ruins but at $40++ per person, not including drinks other than soda, it just didn't seem worth it. Read the reviews for the buffet on Trip Advisor, they aren't all that complimentary.
I recommend packing a lunch or eating at the snack bar. I'd planned on bringing a lunch but we didn't do this and ended up at the snack bar where for about $25 total we had two delicious panini style warm sandwiches, beer and a frozen pisco sour. There was a place selling tasty looking sandwiches on the road where we waited in line for the bus but we didn't think we'd have time to get them to go.
You can bring a small bag/backpack in with you and snacks, though I think they discourage people from bringing a full meal inside. We brought water in small bottles from our hotel and snacks like nuts and dried fruit.
Toilets:
There are toilets on the train and decent, clean, free ones at the station in Aguas Calientes. Up at Machu Picchu, the only toilets are outside the entrance to the ruins, below the snack bar. You'll pay 1 sole to enter and take toilet paper from a roll outside the stalls in with you if you don't carry your own.
Machu Picchu Passport Stamp:
Right inside the entrance where you show your ticket is a small table with an ink pad and Machu Picchu stamp. I have no idea how the US government feels about souvenir stamps in one's passport and didn't even think about it before we did it. Too late now…
Where to get the Money Shot:
Go up. Follow the signs to the Hut of the Caretaker of the Funerary Rock right after entering. It's a bit of a slog uphill, and it won't be the last climb of the day, but it should be your first. It's here that you get that classic view over the ruins. It was super foggy when we arrived, but we just waited and the fog/clouds temporarily cleared, giving us the view at the top of the post. You'll see several llamas up here as well, happily chewing on grass and I swear, posing for pictures.
Have any other questions about planning a trip to Machu Picchu? I'm happy to answer, just ask…
Related Posts