Lima Mercado de Surquillo and Historical District
On our last day in Lima we walked from the hotel to the Mercado de Surquillo at the corner of Avenida Paseo de la Republica and Narciso de la Colina. If you're staying in Miraflores and enjoy wandering food markets this one is well worth the stop.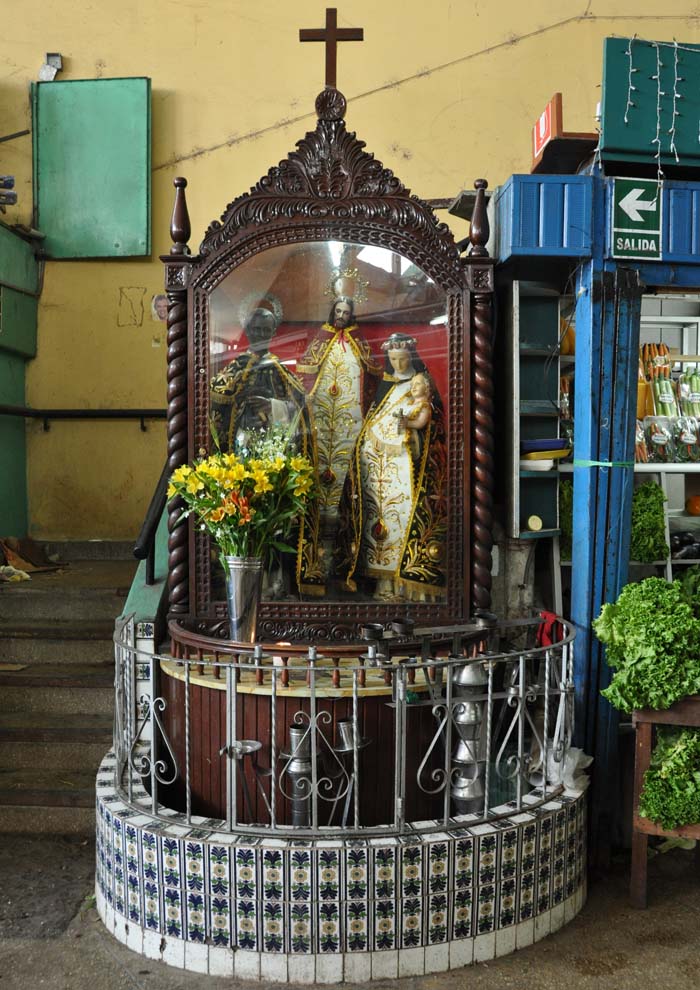 From the market we took a bus to the historical center and walked around. The main cathedral was closed, but lovely from the outside.
The buildings surrounding the main square were all colonial and beautifully preserved.
It wasn't planned but we happened to pass by the Gastronomy Museum which is right near the main square, so of course, we had to go inside. There are tons of interesting exhibits on the food of Peru, but this version of the Last Supper with Jesus presiding of a meal of cuy (guinea pig) might just win.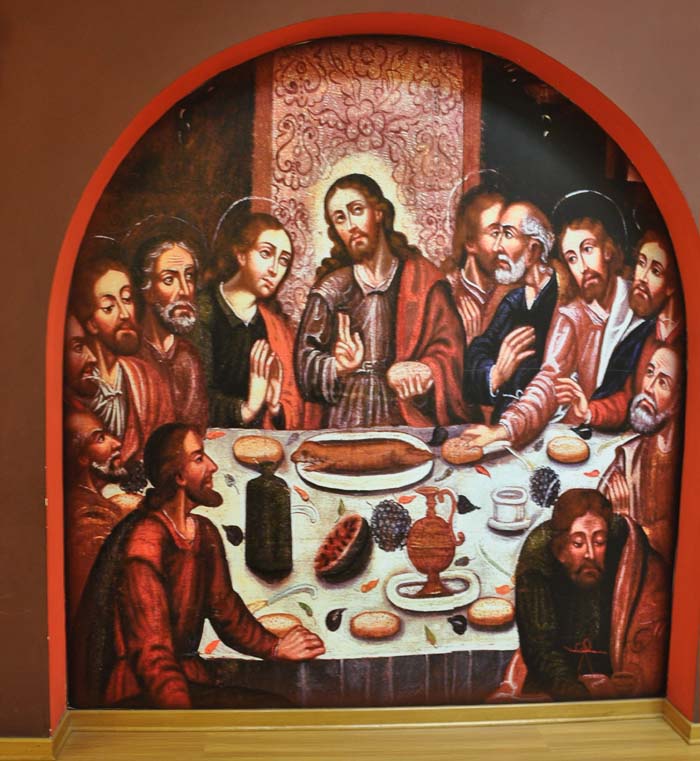 Below, so that's what quinoa looks like when it grows…
After the museum we had lunch at T'anta and then walked around a little more, eventually ending up at the Cathedral de San Francisco where there are catacombs.
Below, the Cathedral de San Franciso, below which there are catacombs. In order to see them, you must go on a tour and we were not allowed to take photos. It's interesting but I have to say my claustrophobia kicked in when I realized we were under ground, in an earthquake prone region, in an area filled with thousands of human bones. Yeah, that.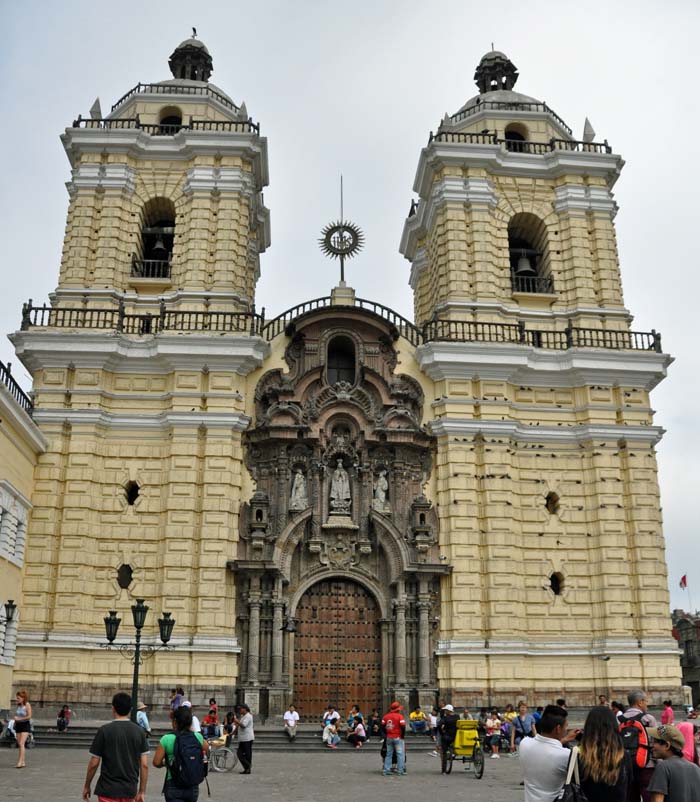 Related Posts