Koh Ker School, Cambodia and the Ponheary Ly Foundation
One of the reasons we came to Cambodia on this trip was to check in with the Ponheary Ly Foundation, a wonderful non-profit we've been involved with for many years now. In fact, you can read about our previous trips to Cambodia and the time we've spent with the PLF here; 2002 (when we first met Ponheary, before the Foundation was formed), 2007 (our first visit to Koh Ker School), and 2010 (return to Koh Ker and a vast improvement). I encourage you to check them out because it really shows the amazing work the foundation has done over the years to improve the lives of school children in Cambodia.
When we first visited in 2007, the school was half the size it is now, the children were malnourished and sick, and there weren't enough teaching staff. In 2010, the turnaround made me weep. Things were so much better. On this visit, in July of 2014, I could do nothing but smile. That day we were there to help cook lunch for the entire school, and to bring books for a new library which was to be built after the rainy season. Through the generous donations of family and friends, we'd collected both monetary donations and educational games and toys unavailable in Cambodia, which we brought from the US in our luggage allowance. Once in Siem Reap, we also got to go shopping to buy books for the new library.
Below are some photos from the day, and at the bottom, a special update on the new library!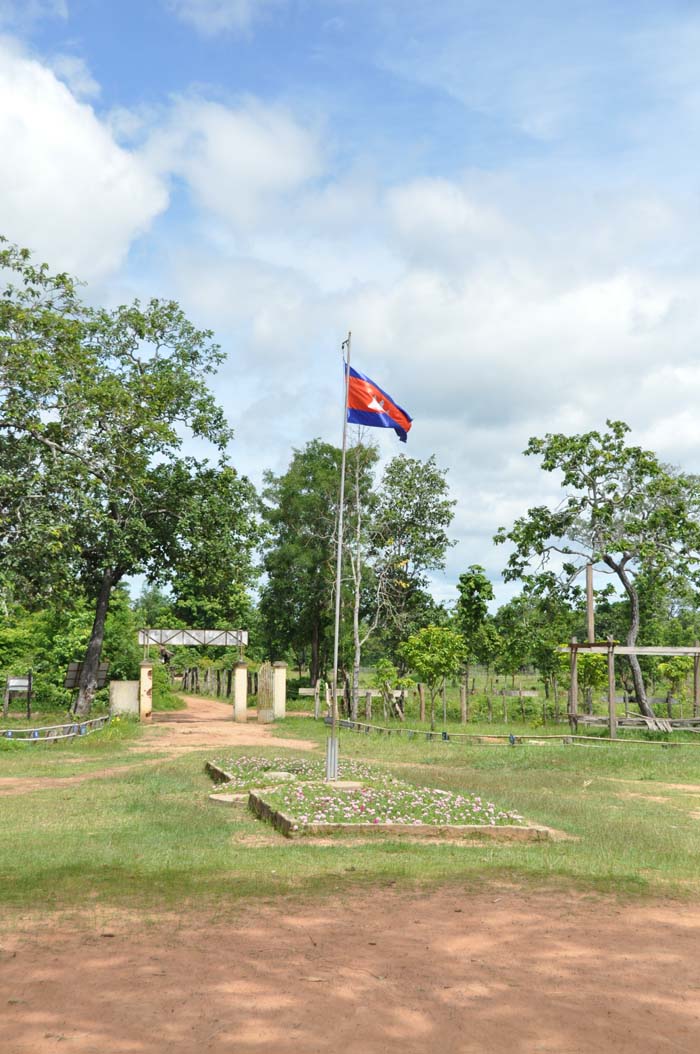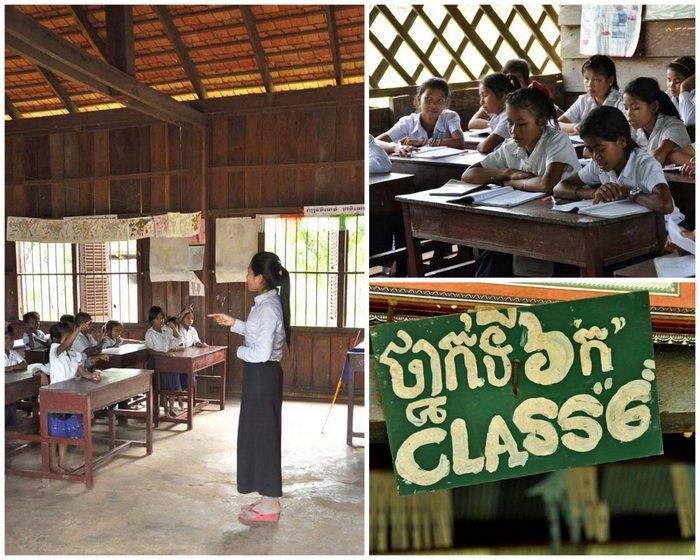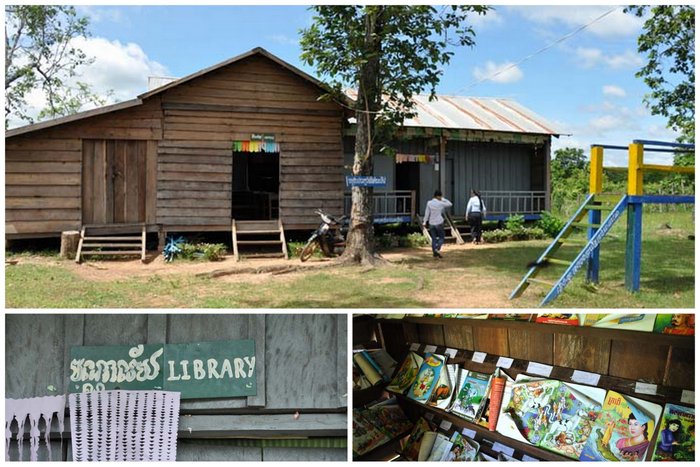 Koh Ker Library Update 2015:
Well, it's be over a year and a long road, but the library is finally finished and it is AMAZING! Thank you so much to everyone who donated! YOU helped make this a success.
If you want to see the new building, check out this post on the new library at Koh Ker on the PLF's blog. In addition, below is a short video explaining the whole evolution of the library, courtesy of the Ponheary Ly Foundation. Please watch. It makes me so happy!
Related Posts