The Strand Hotel, Yangon Myanmar (Burma)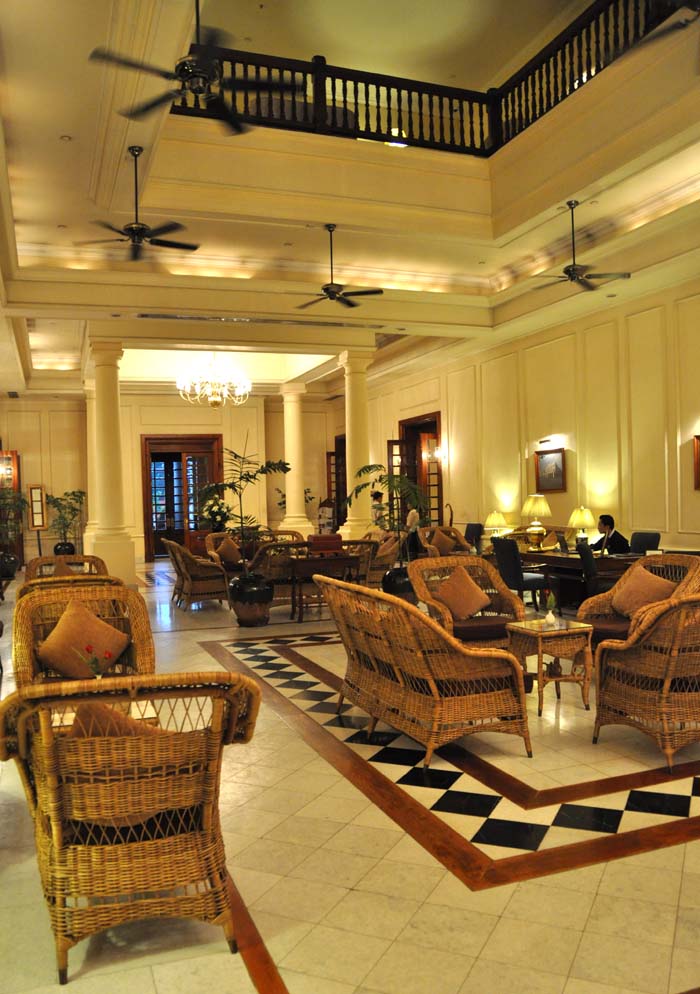 Our time on Inle Lake was too short and after our 3 nights there, we were off back to a whirlwind 36 hours in Yangon. First, we had to get there. This time we opted for a car back to the airport (instead of the boat and car option) and it was much faster and less expensive.
At the airport in Heho, we had what would turn out to be absolutely the best coffee of the trip. So good, I took a photo. There is a coffee bar in the departure area and and if you are craving a decent cappuccino, this is the place to get it. Will wonders never cease?
Back in Yangon we had 36 hours in the city and a midnight departure time so we splashed out at the historic Strand Hotel, stayed in a Deluxe Suite and spent extra for a 6pm checkout. This one I booked through Booking.com (affiliate link) because they had the best rate which would allow us to pay at the hotel with a credit card instead of non-refundable prepayment. The Strand hotel is not inexpensive but we wanted to end the trip on a luxe note and this hotel fit the bill perfectly.
The hotel is a colonial relic built in 1901, and noted literary figures once stayed here like Kipling and Maugham. The restoration of the building and the rooms is impressive. We love staying in places of historical significance and history; there's a charm and feeling you get there that you don't get in more modern hotels.
There's no pool but there's a lovely lobby with rattan furniture and ceiling fans and the famous iconic bar knows how to make a mean drink. On Friday nights they have a half priced happy hour which attracts a lot of expats. The bar food isn't bad either.
Happy hour drinks during the famous Friday night happy hour ; The Strand Crush (Mandalay Rum, crushed limes, sugar) and a Gin Gibson. "Stranded in Paradise"; Mandalay Rum, lime juice, tropical fruit, sugar.
Our room was enormous with double height ceilings, seating area and office nook. The bathroom was old fashioned but well-appointed and very large with a separate shower and toilet room. Our room was on the side of the building so we did not have a view out the huge windows, except of the building next door.
Because our flight did not leave until midnight, we paid extra for a 6pm check out and made use of the room until the last moment. After that, we brought our bags down to the lobby, checked out and then had dinner in the hotel's restaurant and finally left for the airport around 9pm.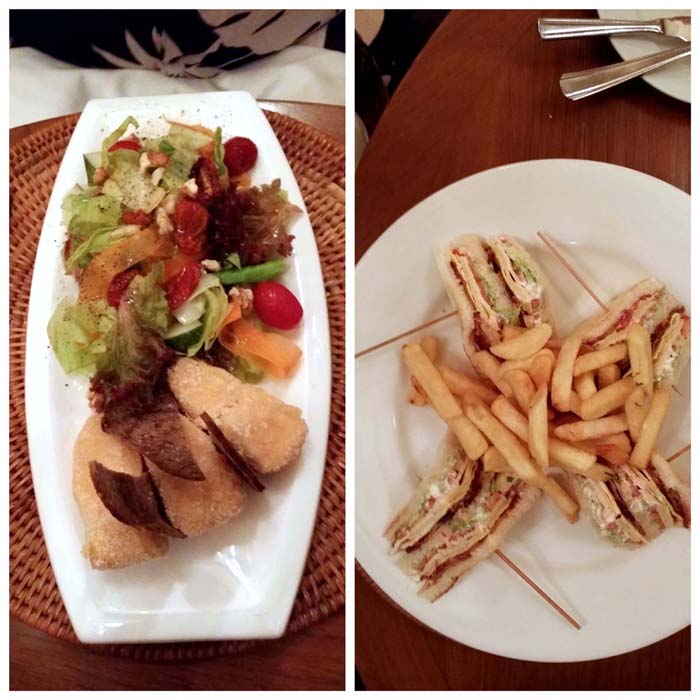 Related Posts