London in Winter; British Museum, Tate Modern and Borough Market
Why would we go to London in winter? It certainly wasn't for the weather which was at best, chilly. We went to London to spend Christmas with David's family. While that was lovely, in terms of sightseeing, the week around Christmas, may not the best time to be a tourist, but we were determined to make the most of it.
The biggest issue is that just about everything is closed Christmas Eve, Christmas Day and Boxing Day (Dec 26th). In addition, all public transportation shuts down on Christmas Day. Many tourist sites, like national trust locations (castles, old homes, etc) close down for the entire winter season. That doesn't mean "don't go" it just means that if you do, you need to do your homework and research what is open and what isn't.
For this reason, our first full day in London was jam packed as it was one of our only opportunities to see some sights before everything shut down. We arrived late at night to the Sheraton Park Lane (booking.com link) near Hyde Park where we stayed using SPG points because damn, London hotel prices are outrageous. Fortunately, we only needed one night there before meeting up with the family at a vacation rental is Chiswick the next day.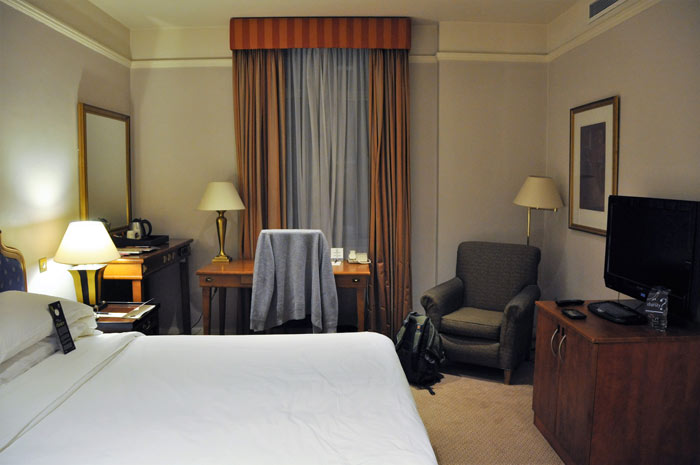 It wasn't so late that we couldn't enjoy a drink in the hotel's historical bar…
The next morning we started at the classically styled restaurant called the Wolseley. This place has plenty of 1920's British architectural charm and my bacon and egg sandwich and coffee was a delicious way to start the day. They even crisped up the bacon (which is so not British, but as an American, I appreciated). David enjoyed his eggs Benedict too.
From the Wolseley we walked down to Trafalgar Square where we took in the big bright blue cock (hey now, that's accurate), part of a temporary exhibit.
David spotted this sign in a passageway. Yeah, we're 12 years old. Goes with the big blue cock…sorry.
I can't go to London without visiting the British Museum, mostly to see my favorite things; the Parthenon Marbles and the cat mummies.
They are just so beautiful.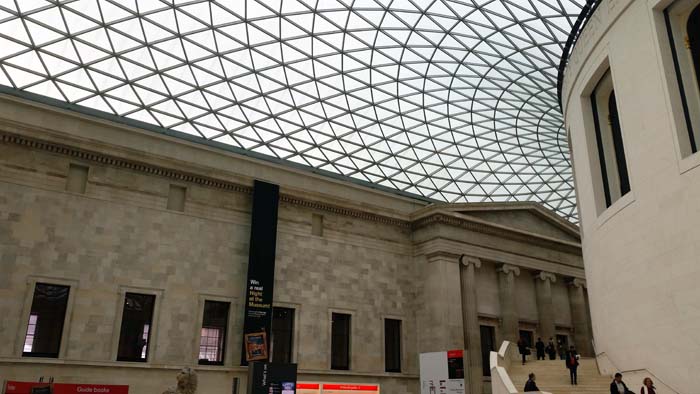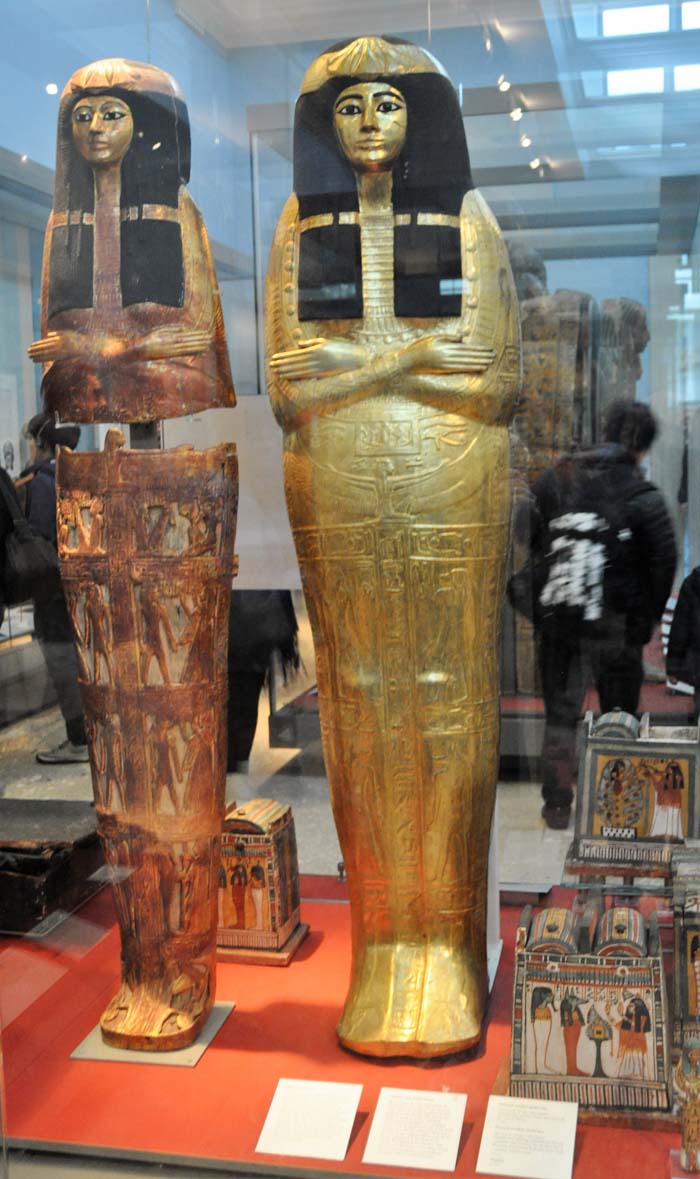 Here we find the very old kitties…
LOVE the earrings.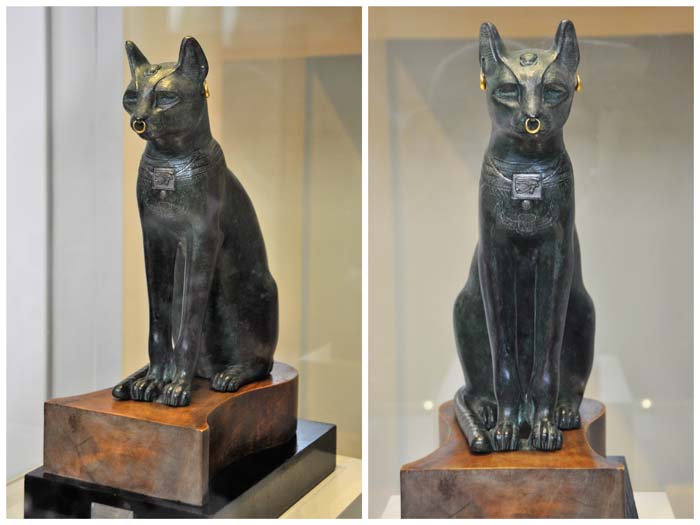 Next we made a quick stop in St Paul's (they were only open for worship because it was a Sunday).
Then we walked across the Millennium Bridge to visit the Tate Modern.
We love modern art museums, but found the Tate Modern to be a bit cold and uninspiring. But maybe it was just the jet lag…
Our final stop was at the Borough Market which is awesome. The market is normally not open on Sundays but because it was right before Christmas, we got lucky.
This is London't oldest food market (over 1000 years!), located near the London Bridge on the south side. It's now filled with all sorts of artisan food stalls and the surrounding streets are filled with similar shops.
For a snack we stopped at the stall connected to the restaurant Roast, for a porcetta sandwich which was almost as good as some we've had in Italy.
We ended up buying some beautiful bread, 5 different kinds of cheese and some wine to bring back to the house with us.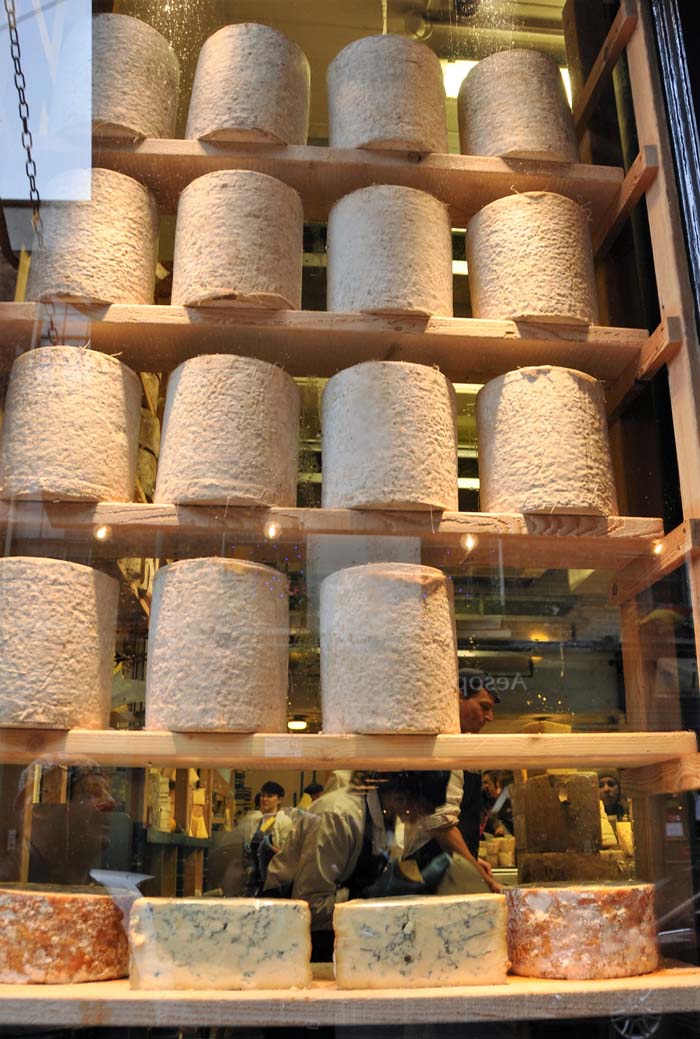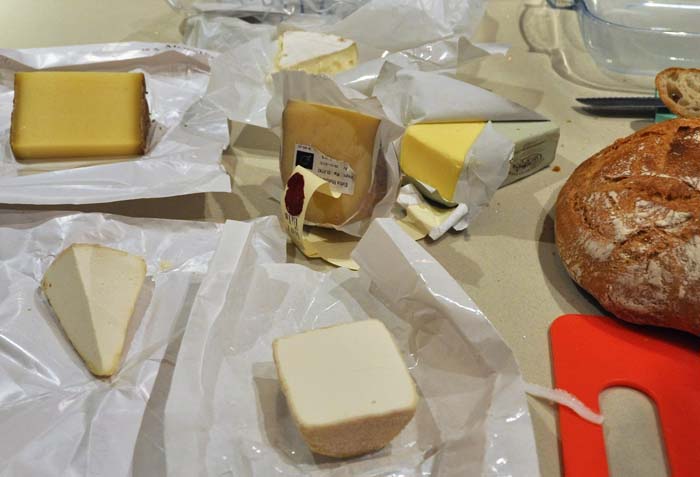 Finally, after checking into the house in Chiswick (a suburb in west London),we enjoyed some of our cheese purchases and the went out for a proper pub visit only to end up having Thai food (oddly enough, the only food on offer). Where were the fish and chips?
It was a busy but eventful first day.
Related Posts