Day Trip To Greenwich (Outside London); Cutty Sark, Meridian Line, Royal Observatory
On one of our days in London we took the tube into the city, using our Oyster Travelcard, and picked up the Thames Clipper to Greenwich (discounted ticket with the Oyster Card).
It's possible of course to get to Greenwich by tube or by bus, but going by boat was scenic and fun, if not a little chilly.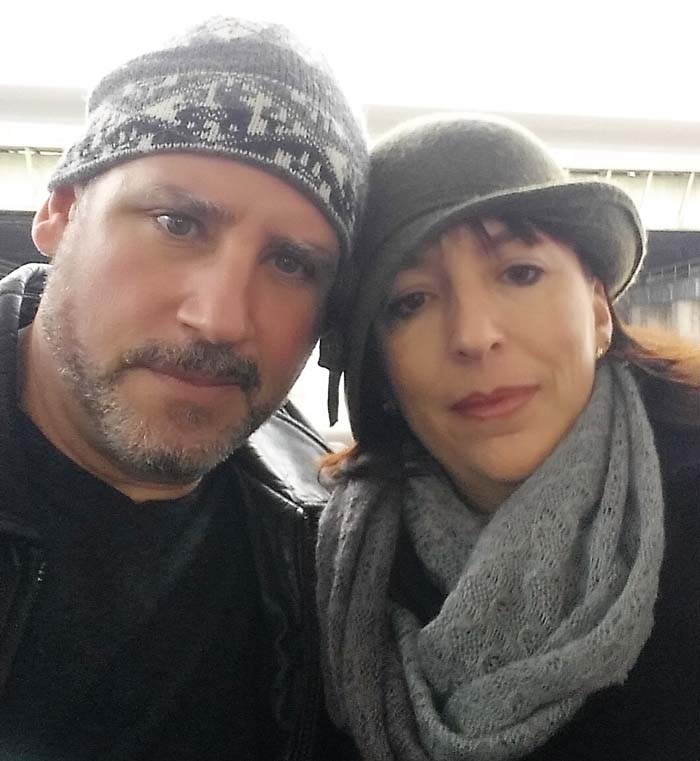 It was easy to find what we'd come to see when we arrived; just head for the tall masted ship.
We began with the Cutty Sark. No, it's not just whiskey, it's an actual ship, now turned into a fantastic museum exhibit.
Look at that hull!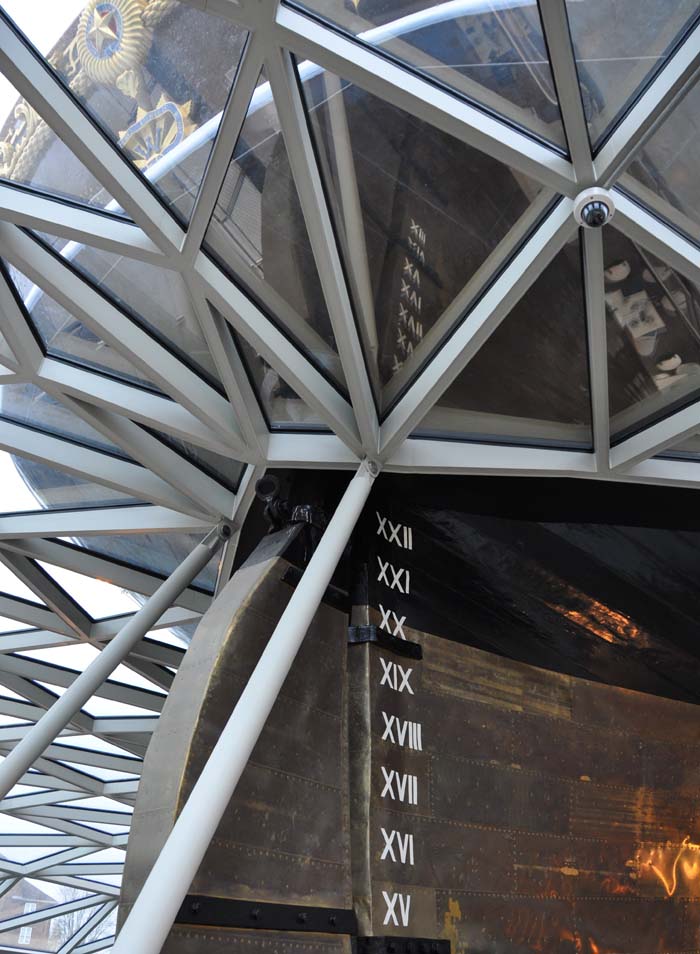 It was especially interesting to see how people lived on the ship.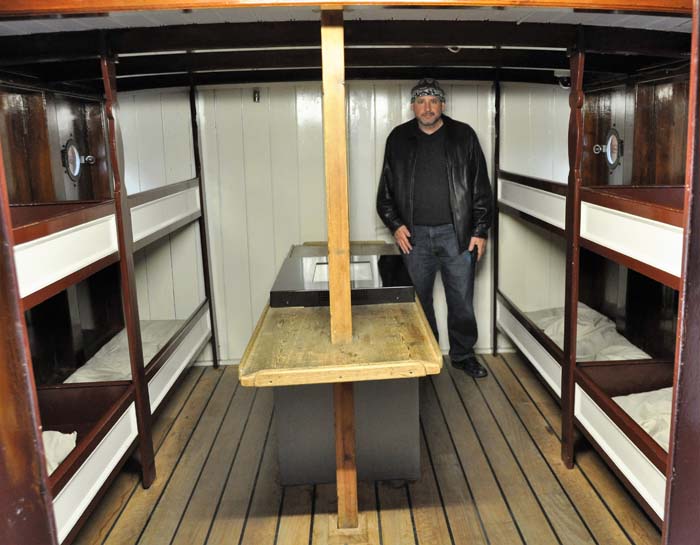 Imagine cooking in that kitchen with the ship rolling on the waves.
For lunch, we took it easy, walking next door to the ship to the Gipsy Moth Public House.
Lunch was simple but the beer was especially good.
After lunch it was time to make the trek uphill to the Royal Observatory and to check out the Prime Meridian.
Nothing like straddling the center of time…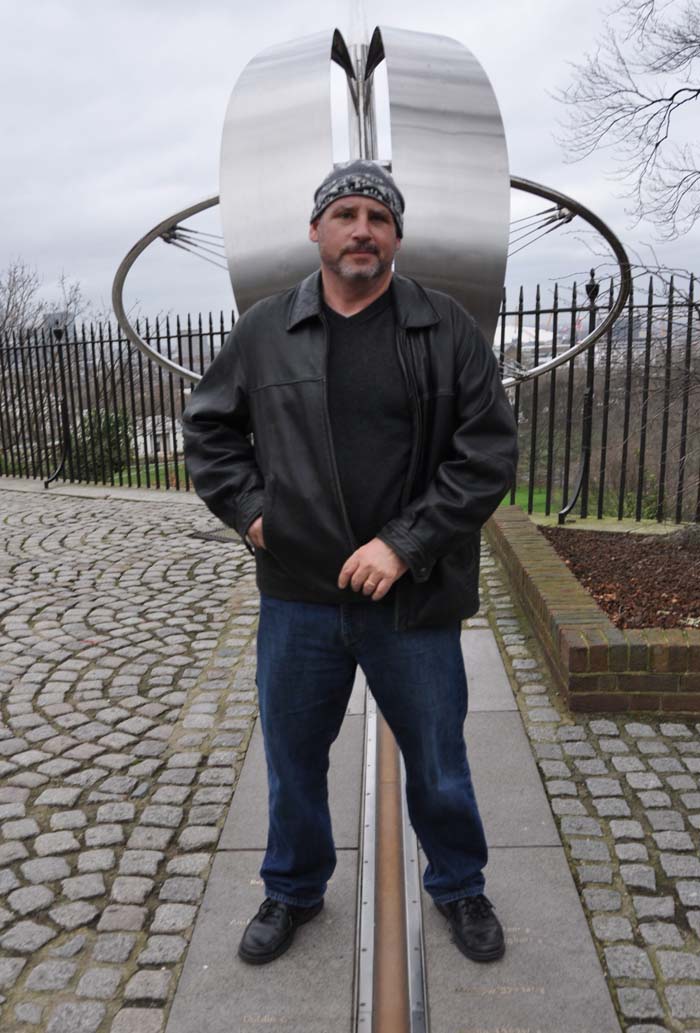 Nice views from the top of the hill.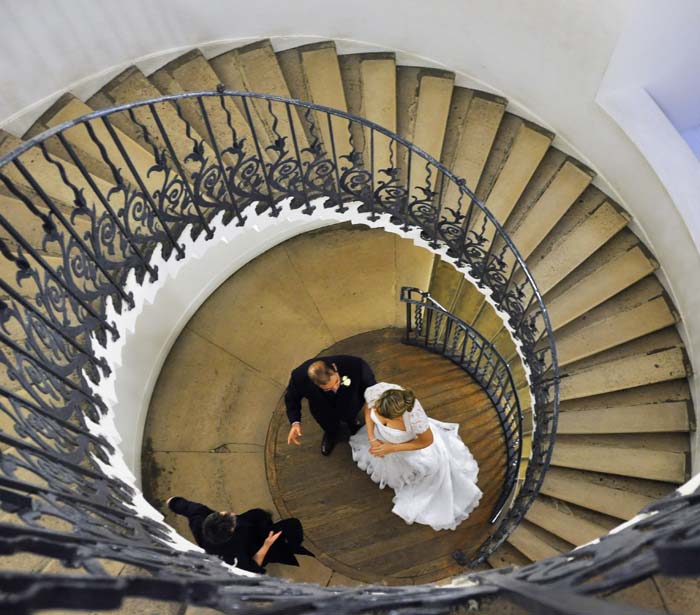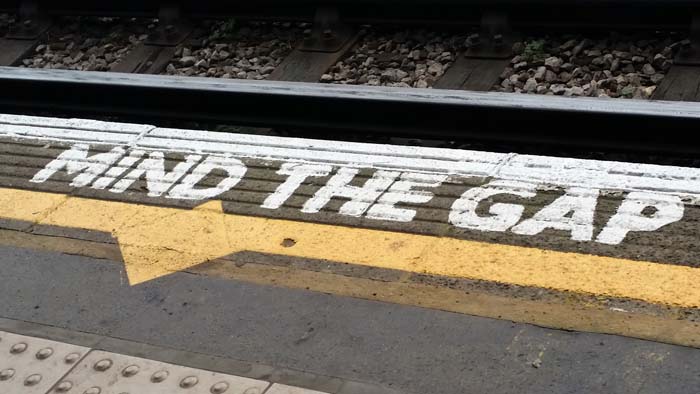 Related Posts