La Bandita Townhouse and Restaurant, Pienza Italy
The first stop of our 20th-anniversary trip was the tiny hilltop town of Pienza, in Tuscany.  We arrived, jet-lagged and sweaty in the 100-degree heat, after getting directly off the plane in Rome and into a rental car at the airport. The drive to Pienza was easy enough and we even stopped at my favorite AutoGrill.
La Bandita Townhouse is a boutique hotel set into a refurbished 500-year-old nunnery.  We enjoyed all four days we spent here and wished it could have been longer. Our large room had a mix of rustic stone walls and modern furnishings which overlooked the garden and had a huge bathroom.
We loved that the mini bar drinks were complimentary, that a carafe of water was placed in the room each night, and that they'll do a load of laundry for free if you stay more than 3 nights. Their goal is not to "nickel and dime" their guests and it works. The toiletries are upgraded with nicely scented locally made soap and shampoo. There are plush robes in the bathroom and an espresso machine in the room. There's free wifi and the A/C works great (important as we were there during a horrible heat wave).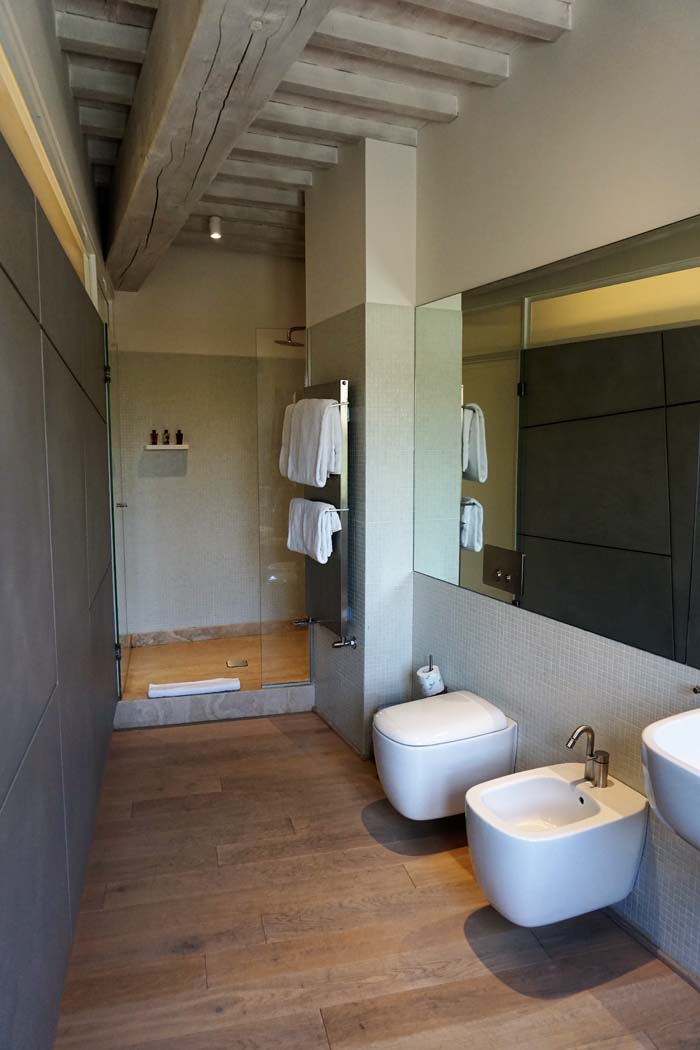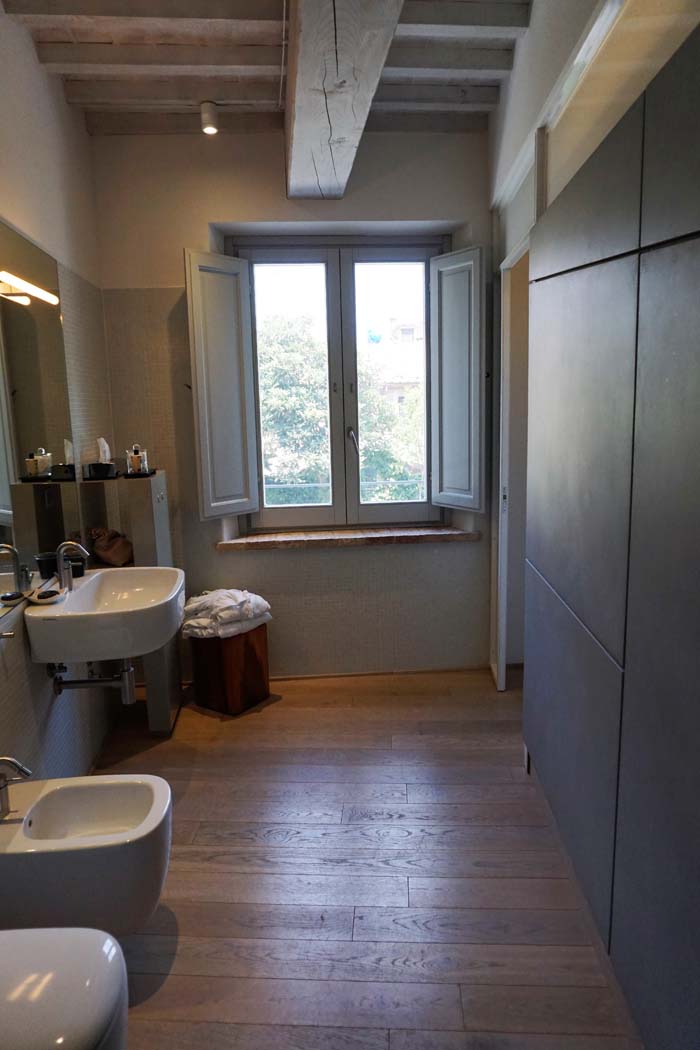 Everyone who worked in the hotel was extremely friendly and helpful. They made sure we had dinner reservations each night and plans for each day and were ready with advice and recommendations whenever asked.
Every evening before dinner is aperitif time in the hotel's Living Room where guests gather and chat (we did this every night and it was lovely) and have complimentary drinks. There's a big book collection there and a record player with a lot of vinyl records too.
Breakfast has a limited selection of made to order items (there's no big buffet) but we found it perfect for our needs. Make sure you try the locally made yogurt.
We ate in the hotel's restaurant for two of our four nights and it was excellent. This is clearly not just a "hotel restaurant" but a place where both locals and tourists staying in other hotels come for dinner. It's small so reservations really are necessary. The food is modern Italian with wonderfully fresh and local products and excellent preparations. They have a nice selection of wines by the glass and an open kitchen.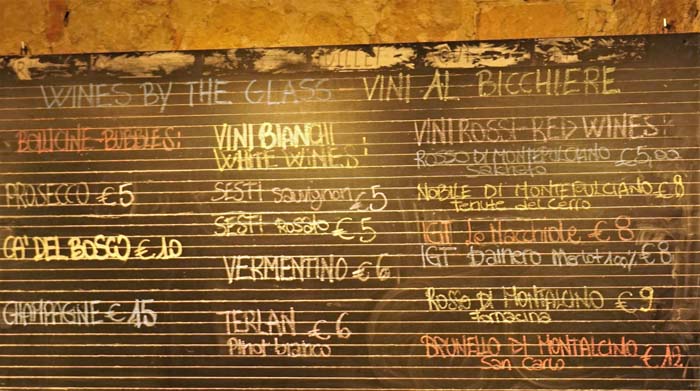 There is no parking at the hotel, but we were able to always find free parking just outside the town walls about 2 blocks from the hotel (on Google Maps this is listed as "Via del Cassello Parking" on Viale di Circonvallazione, 25). As for the town itself, we adored it. It's really a one street town, but we loved the quaintness of it and with a car, it was perfectly situated for sightseeing in the area. In the evenings, after all the day tourists have left, the nightly passeggiata (stroll around town) with the local inhabitants is quite fun.
While we staying in Pienza, we visited Mate winery, the towns of Montepulciano and Montalcino, Sienna, and a working farm called il Casale (where we had a great farm-to-table lunch). More to come on these places in the next few posts.
Note: As always, we don't accept any sponsored posts and pay for all accommodations ourselves.
Related Posts