Exploring Pienza Italy; Restaurants and Sightseeing
The first four days of our trip were spent in Tuscany, where we stayed in the tiny hilltop town of Pienza. Our hotel, La Bandita Townhouse, was right in the center of things and we loved every minute there. It gave us plenty of time to explore the village, where many tourists visit on day trips, but at night the town is left to locals and the few tourists who choose to stay there.
Along the outside edge of town is a walkway and a wall, and from there, one can see a fantastic view of the countryside for miles.
The town is filled with its share of restaurants, gelato shops, boutiques, and of course, small food shops like the cheese store below.
In terms of things to see, there are several churches, including the main cathedral of Santa Maria Assunta. Outside there were several giant statues of heads which were part of a temporary art exhibit.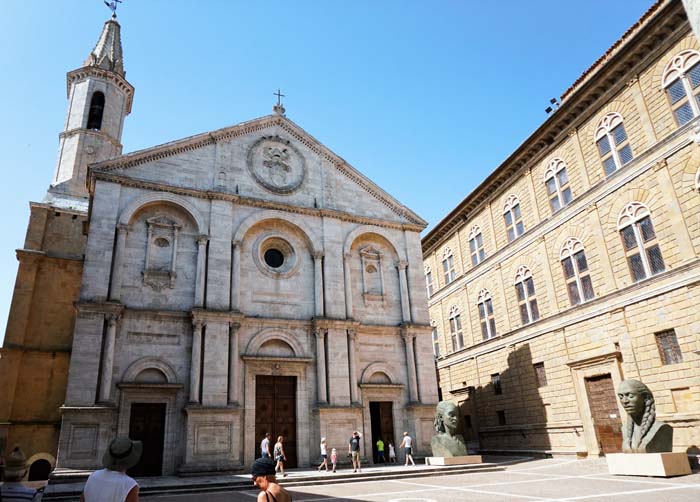 Below is the church of San Franciso which is from the 13th century and has some lovely original frescos.
We dubbed this cat "the Mayor of Pienza". He was often seen out and about and one day he followed us through town for several blocks.
There's also the historic Palazzo Piccolomini, built by a 15th century pope. There is a large old palace and gardens to tour and admission comes with an audio tour and someone to shepherd tourists from room to room on a schedule and point out the number to push on the audioguide. The person also, unfortunately, prevents people from taking photos inside so all I have to share is the view from the garden below. But it's worth the hour or so it takes to visit.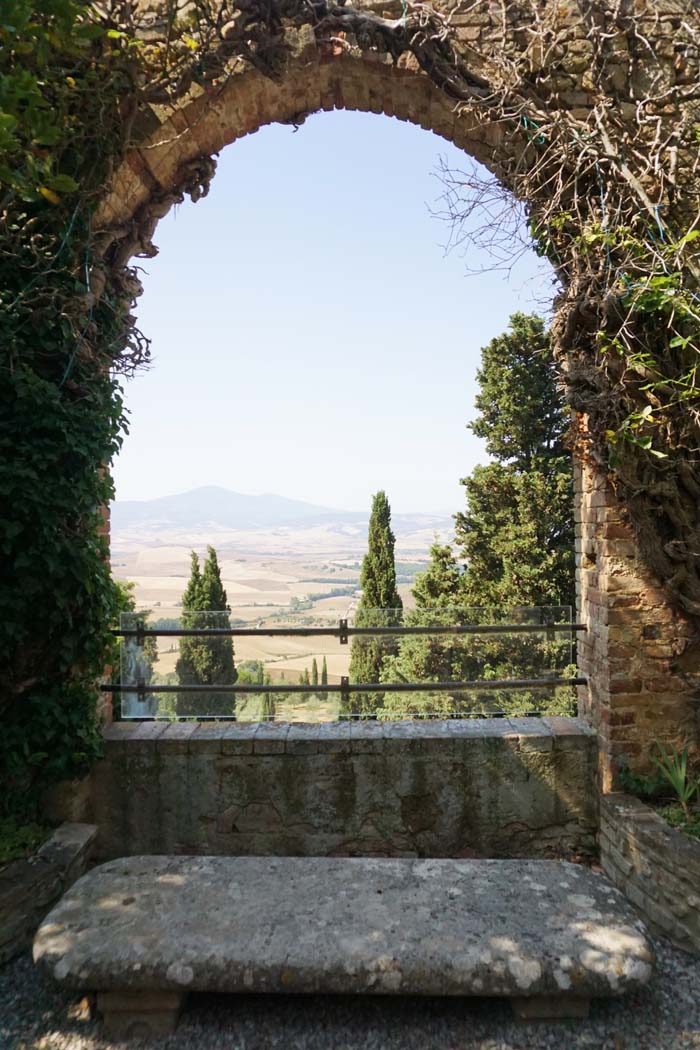 Restaurants in Pienza:
A few doors down from La Bandita is the small but well-known Latte di Luna restaurant.  We had a late lunch (the gnocchi below) there on our first day and after that, they were closed for their summer vacation. According to the owners of La Bandita, several hotels and restaurants in Pienza still close for several weeks to a month in July or August for the traditional summer holiday, even though summer is now busier than ever in Pienza with outside tourists. Needless to say, those who do stay open, do very well with less competition.
One night, we ate at the town's "fancy" hotel/restaurant called La Terraza del Chiostro. The food was decent, but it's all about the view there, eating on a patio overlooking the entire valley. The view at sunset was stunning and the service was very good. As for the food, I felt like they were trying too hard. Friends have eaten there more recently and said there is a new chef who is very good.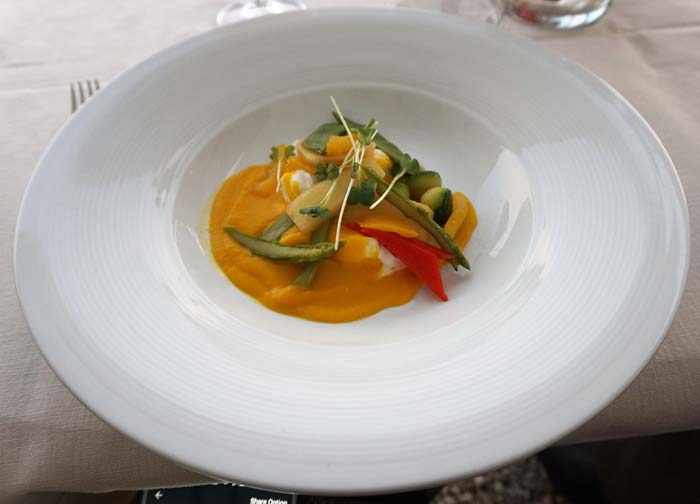 On another night, in a little square off the main drag, we had dinner at Sperone Nudo where we had the most incredible hand-rolled pasta with truffles! I still dream of this pasta today and would go back just to eat it again.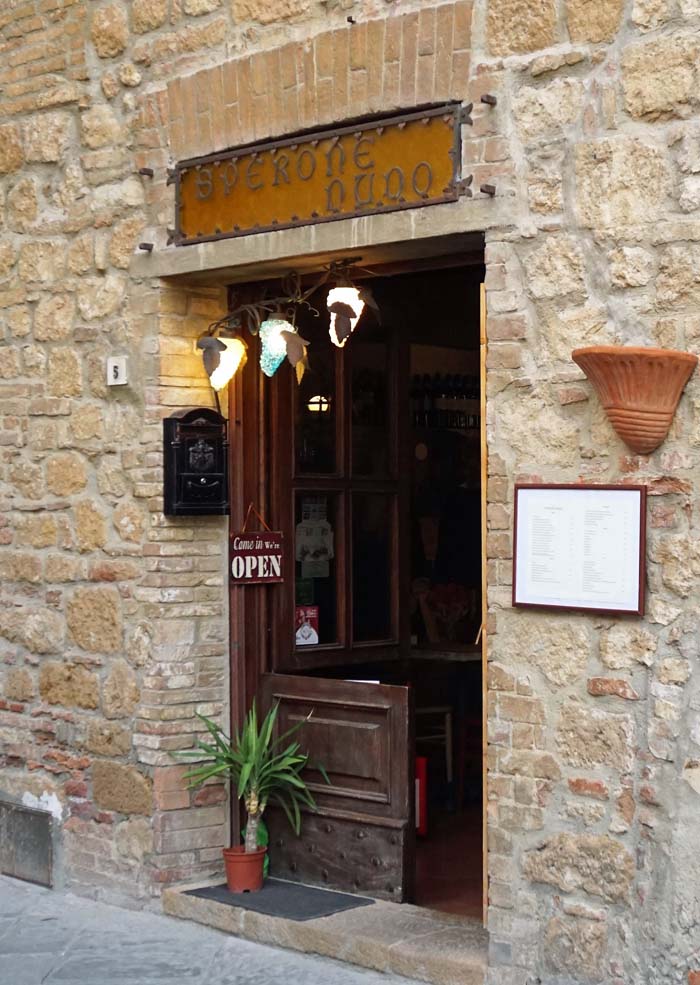 Related Posts