Washington DC Museums and Sightseeing
Washington DC
Washington DC is so filled with museums and memorials that it would take months to see everything. We had 2 days. Fortunately, we'd both visited before so there were things we wanted to see new and several things we wanted to see again because it had been at least 15 years since the last visit. All of the Smithsonian Museums have free admission so at least the visits are not a hit to the wallet. Other museums like the International Spy Museum and Newseum have steep entrance fees, so plan accordingly.
We arrived in Washington DC on Veteran's Day weekend so there was no shortage of events going on at the various Memorials around the National Mall. On our first morning, we walked from the hotel down to the Lincoln Memorial which never ceases to impress with its size, scope, and sentiment.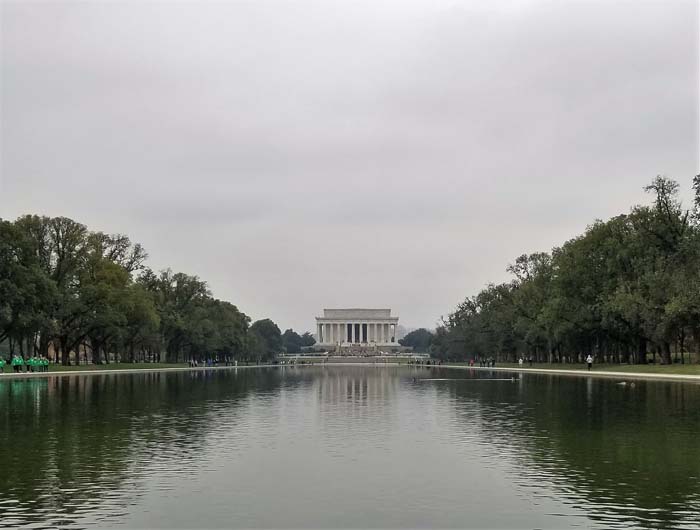 From the Lincoln Memorial, we walked to the Vietnam Veteran's Memorial. I don't know why, maybe because I was born into this era, but for some reason, this memorial always leaves me a weeping mess. This time was even more striking because every year before Veteran's Day weekend, all of the names of the 58,220 people who died in the war are read aloud over four days. It takes that long.
On this morning we had tickets for the National Museum of African American History and Culture. While entrance to the museum is free, it's so popular that reserved in advance, timed entrance tickets are necessary to get in. Tickets "sell out" months in advance and I'd missed the window for our dates. However, they offer a limited amount of same-day tickets and on the day we wanted to go, I set an early alarm, got up and got online and scored a pair of tickets! They were all gone within 10 minutes.
This museum is one of the best I've ever been in. It's shocking, enthralling, and educational all at the same time. There are parts that are depressing and sad and others that uplift. So much of this history is not taught in our schools or glossed over. The experience was overwhelming and I wish we'd had more time there. The exhibits were a wonderful mix of multimedia and historical artifacts. There was audio in every room, and it was complimentary to the exhibits without being distracting.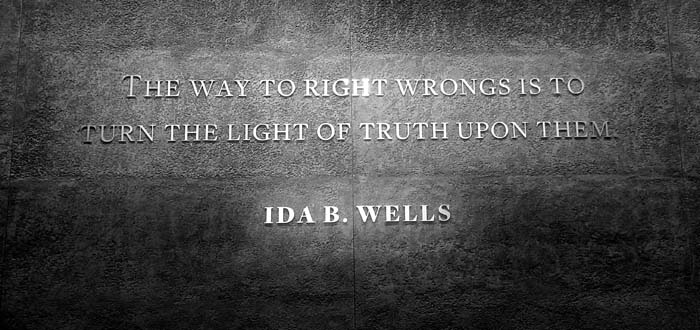 As we walked by the Whitehouse and I had my mother take a picture of me in front of it, flipping it off. I won't post it here, but I will say it was gratifying. It would never have entered my mind to do this when I toured the Whitehouse in 2004 when Bush was president, and I wasn't a fan of his either. It may be disrespectful but I feel strongly that the current administration has disrespected the office of the president in ways we have never experienced as a country.  I was not alone in my personal act of exercising my 1st Amendment rights outside the gates of the Whitehouse. Thankfully,  we still live in a country that allows freedom of expression. For now.
We also visited the Renwick Gallery to see the exhibit of miniature crime scenes by Frances Glessner Lee and the Nutshell Studies of Unexplained Death. This was at once wonderfully whimsical and creepy. The rest of the museum is small but lovely.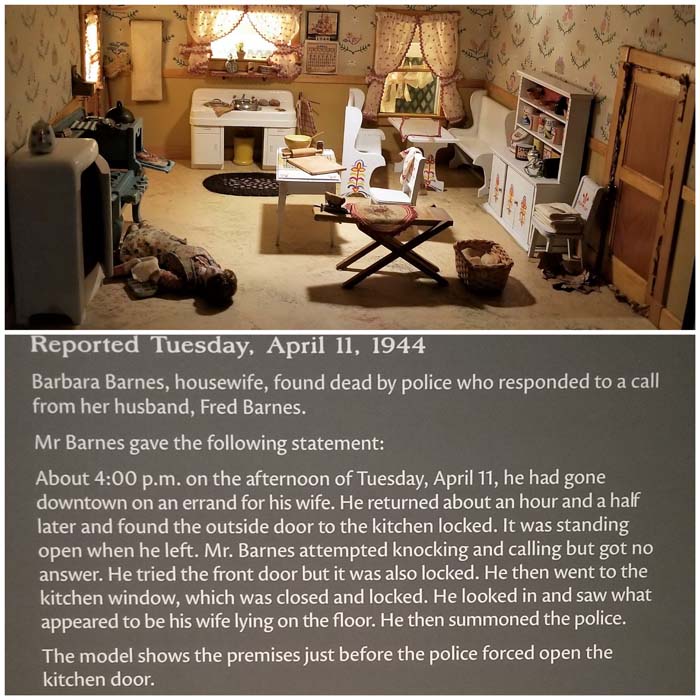 On our second day, we walked back down to the National Mall and visited the Tidal Basin, the MLK Memorial, and the Korean War Memorial.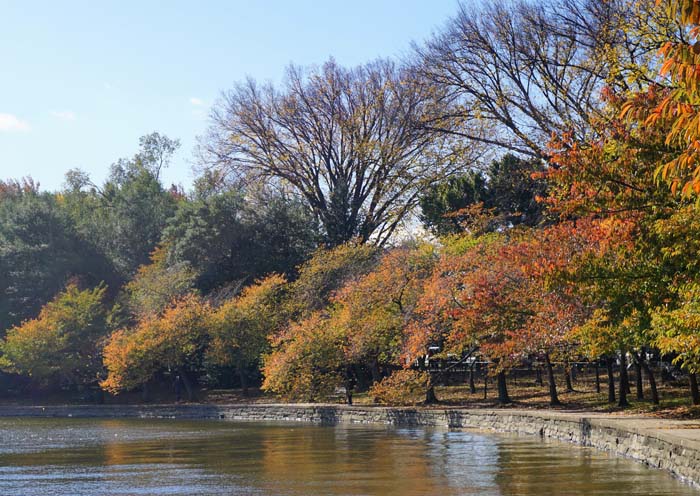 From there, we went to the American History Museum to see Julia Child's Kitchen, along with an exhibit about how food has changed in the US. We only had time to check out a couple of other areas of the museum including the incredible Transportation section and the dresses of First Ladies. I could have spent a week in there.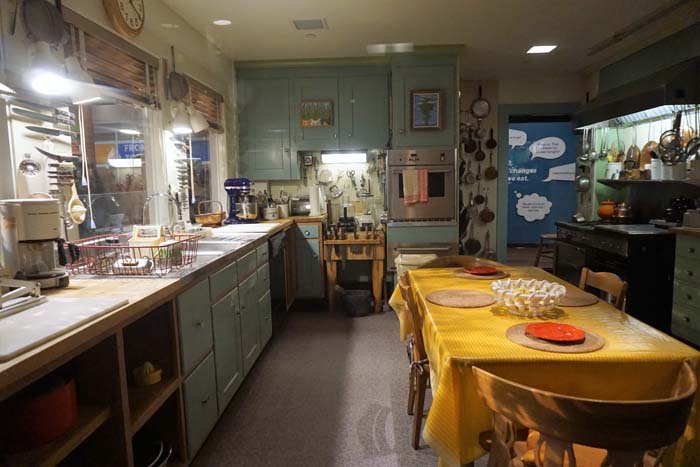 Alexandria:
On our last day, we changed hotels and went to Old Town Alexandria for the night and next day. It's such a cute and historic area, I wish we'd had more time to walk around and I also wish it had been warmer (it was 29 degrees when we were there!).
Here's the story behind the tiny blue house. It's called the "Spite House". It's worth it to watch the video to see inside.
This Farmer's Market made me want to move there. The selection of fruit, vegetables, dairy, cheese, meat, and baked goods from actual local farms and producers was outstanding. If you're ever in the area on a Saturday, make sure you check out the market in the main square at city hall.
Related Posts