Any post on this site may contain affiliate links. If you use them, they cost you nothing extra but we may make a small commission to help support this site.
Fontainebleau Palace is a fun alternative to Versailles if you want to see a French Chateau close to Paris but you don't have all day (or if you've already seen Versailles). It's an easy trip via train to a suburb about 35 miles south of Paris (see how to get there section at the bottom of this post) which can be completed in a half day excursion.
We visited on a cold day in March and walked through all of the rooms of the palace open to the public in about an hour.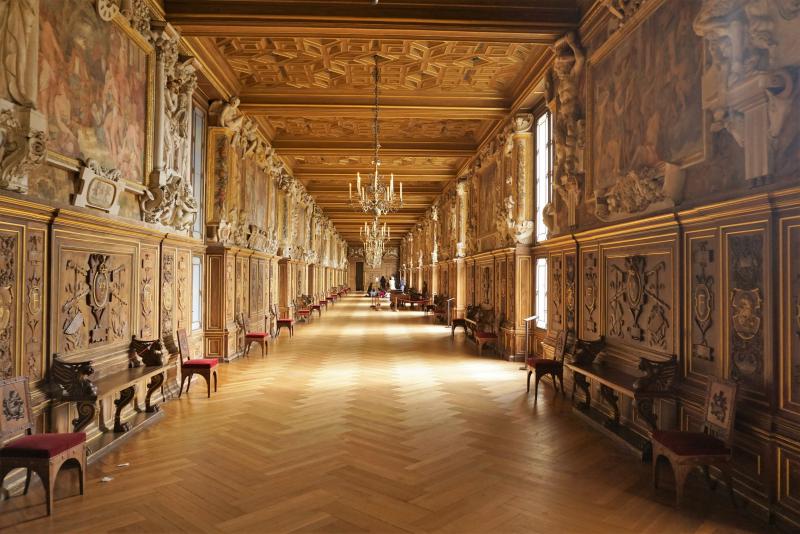 While originally constructed as a royal country house, the chateau was expanded by every French king in the 16th-18th centuries. Napolean stayed there and was exiled from there to Elba, so of course, there was an exhibit dedicated to the former military leader.
The palace chapel is over the top gorgeous and it's possible to see it both from above and below.
---
---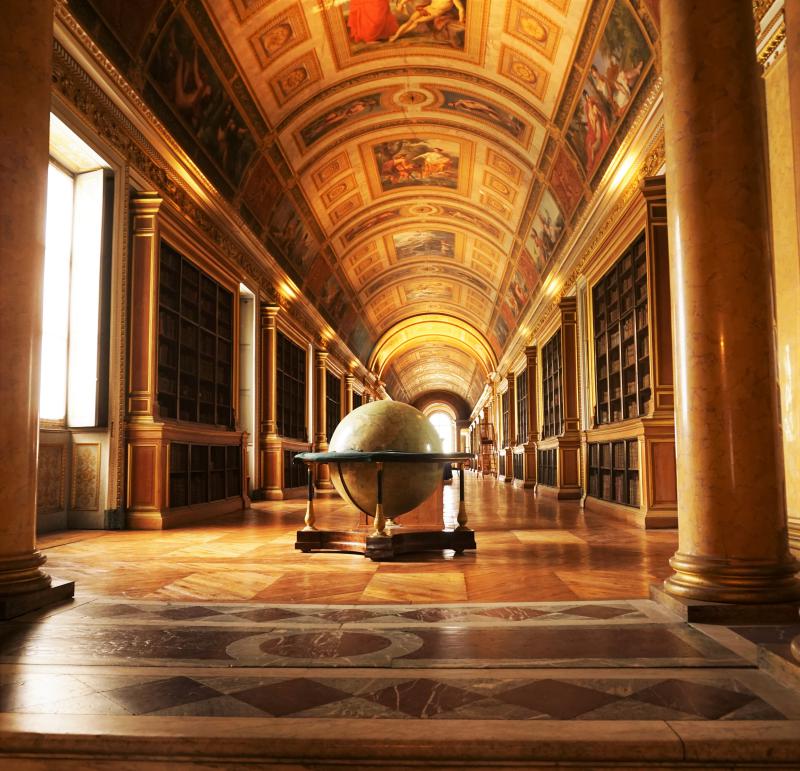 The palace has over 1500 rooms (not all open to the public of course) and extensive gardens. It was very cold on the day we were there so we did not visit the gardens but from the photos, I imagine they would be lovely in summer.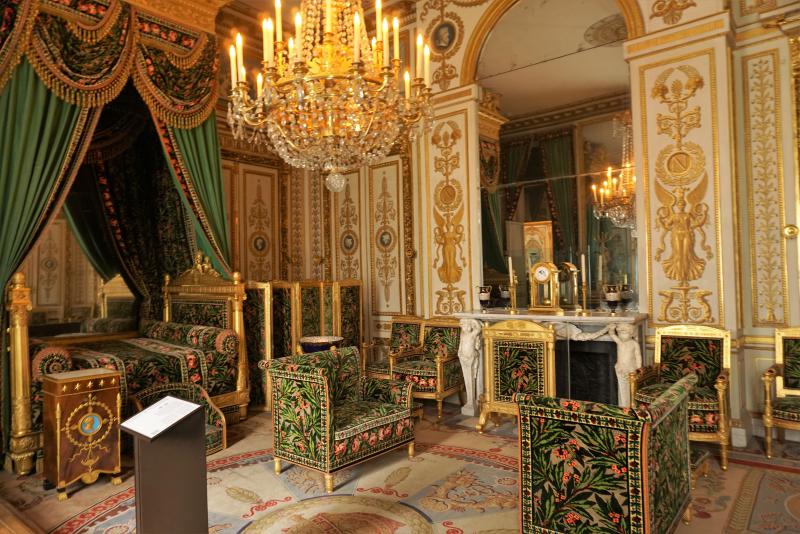 Lunch Near Fontainebleau
After touring the Chateau, we stopped for a quick lunch before taking the bus back to the train station. The Le France Café is located near the entrance to the castle. We each had a salad; one with chevre and lardons one much like a chicken Caesar, along with a glass of Chablis and a glass of beer. Easy, affordable, and right across from the bus stop back to the train station.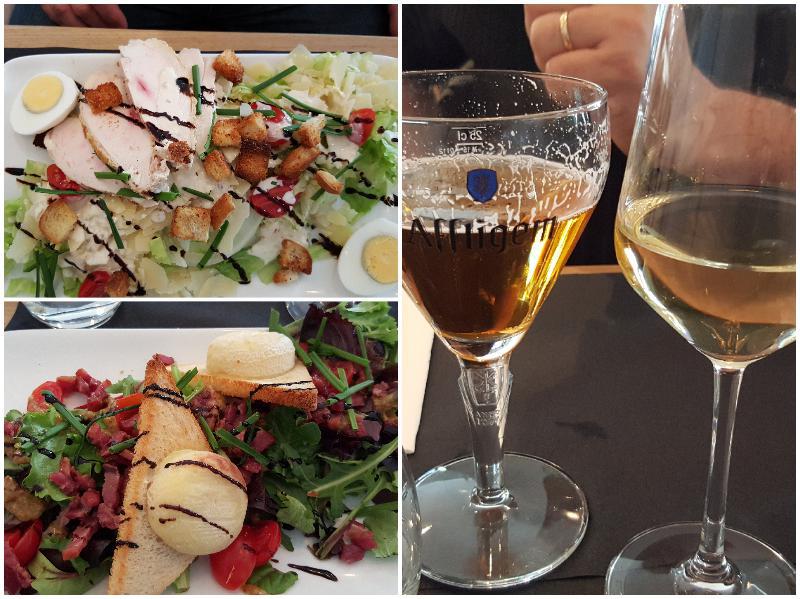 How to get to Fontainebleau Palace
Entrance to the chateau/museum is covered by the Museum Pass. Entrance fees and opening times can be found on the Chateau Fontainebleau website.

The easiest way to get there by public transportation is by train, specifically a Transelein commuter train departing from the Gare de Lyon. Tickets are 8.85€ one way unless you have a pass. Fontainebleau is in Zone 5 of the Paris Metro System so if you purchased a weekly Navigo Pass or a Paris Visite Card, you're all set.
Note: Make sure you "validate" your pass on the machine at the head of the platform before getting on the train.
Once you arrive at the Fontainebleau-Avon station, you will need to get on the Bus #1 which will take you to the Chateau Fontainebleau (the bus is also covered by the transit passes but not single-use tickets). The bus will take about 15 minutes to get from the train station to the palace gates.
For more detail on how to get to the palace from Paris, check out this post on Paris by Train.