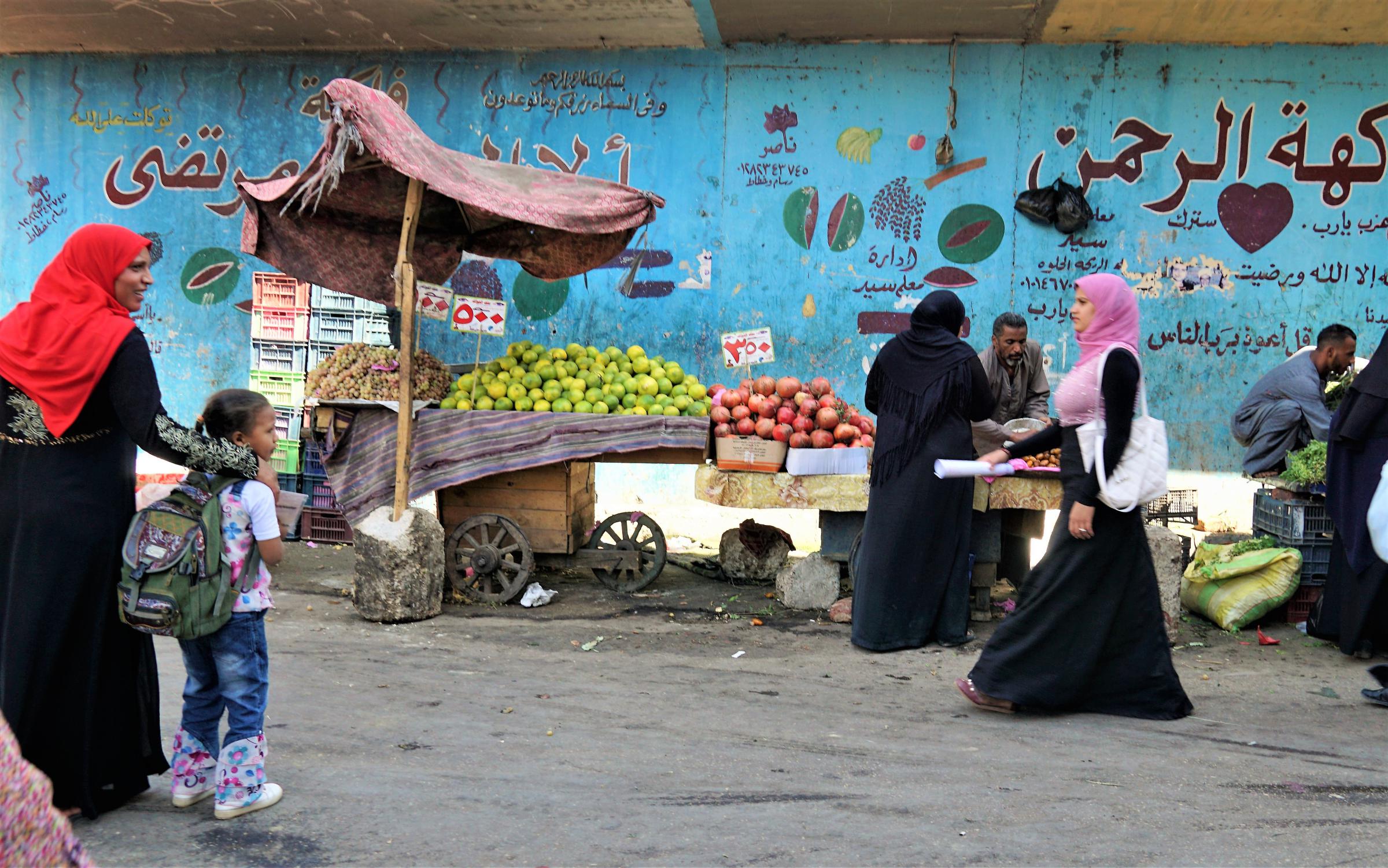 What to Wear in Egypt; a Packing Guide and Tips for Female Travelers
As soon as we decided to go, I started planning what to wear in Egypt and what to pack. I was a bit concerned because Egypt is a fairly conservative country and I wanted to make sure I didn't commit any cultural taboos, let alone any fashion faux-pas. We were there in October and it was still hot, in the mid-'80s (Fahrenheit) every day in Cairo, and Luxor was about 10 degrees hotter than that on average. I wanted to be comfortable in the heat and still not offend anyone or garner any unwanted attention. This took more than a little thought and planning.
What to Wear in Egypt For Female Travelers
Dressing for the Heat vs Dressing "Conservatively"
Many women are concerned about dressing "appropriately" when traveling to countries that are culturally conservative. I believe one should respect the local culture and in Egypt, that does mean being aware of social norms around how people dress. Most women do not show bare shoulders, bare legs, and lots of cleavage in everyday life. That said, in the tourist areas, I saw many women in cropped tops and short shorts. I don't dress that way at home so I wouldn't dress that way anyway. We didn't go to the beach or on a cruise and I suspect in those environments things might be a little different.
In three of the four photos above, you can see how we dressed most of the time; long pants and arms mostly covered. I felt very comfortable like this and I don't think I would have been any cooler in tank tops and shorts. Given how strong the sun was I would have burned to a crisp so I was happy to be covered. I would not recommend dressing like the woman we saw at the Valley of the King's in Luxor (bottom right above) unless you are looking for attention.
People have asked me "do women need to cover their heads?" while traveling in Egypt. The short answer is "no". Of course, you can if you want, but many local women in Cairo did not. The street scenes shown above were taken in a local market in Luxor which I found to be more conservative than Cairo. Some women covered their faces, some wore brightly colored headscarves and some just covered their hair. I didn't feel the need to cover my head, except in Mosques. There was one mosque we visited that required us to borrow a covering that was head to toe (see me in the purple robe above).
Traveling Light; To Carry On or Not To Carry On
For this trip (as for most) we did carry on only because we like to travel light, but also because our flights connecting at Heathrow were not linked and we didn't want to have to get bags there and re-check them. I like to challenge myself to pack light, and on this trip I even came home with clothes I did not wear, so I clearly had plenty of options with me. It can be done!
Below is a photo of my two bags; my Travelpro 22″ two-wheeled rollaboard and my Pacsafe 28L backpack (which I used as my "personal item" on the flight). The photo top right shows the inside of the backpack.
I really like both of these bags. The Pacsafe backpack has several anti-theft features and is big enough to be a weekend bag, though probably too big to be a day-to-day backpack. The Travelpro line has been a favorite of mine for over 20 years and this bag is lighter than most smaller 4 wheeled hardshell carry-on bags.
Women's Packing List For A Week In Egypt
This was my pack list for clothing for 8 days of hot weather and 2 travel days:
2 pairs of linen pants
1 pair black cotton travel pants
1 one pair capri pants (only worn once).
4 t-shirts (solid colors; red, white, black, and dark blue)
1 black long sleeve t-shirt for the plane
3 loose sleeveless tops
2 loose lightweight rayon cardigans (one long sleeve, one short sleeve)
1 long sleeve button down white shirt
1 white linen tunic top
1 multi-colored kimono style cover-up
1 bathing suit, never worn
1 sleeveless dress, never worn
Pajama pants
Bras, underwear, and socks
Packable straw hat
Shoes; 1 pair flat sandals, 1 pair wedge sandals, 1 pair slip on Sketchers tennis shoes
1 pashmina scarf, 1 silk scarf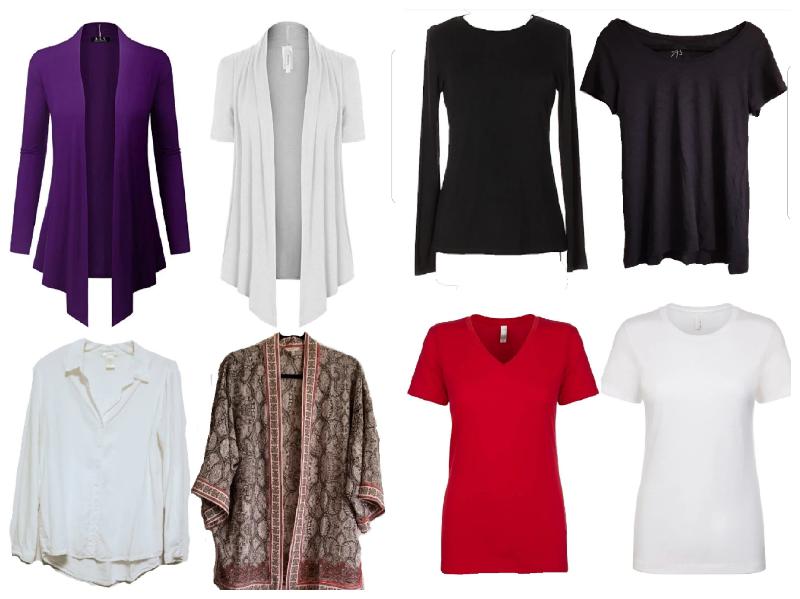 I wore lots of cotton and linen and did not bring or wear shorts. If I wore a sleeveless shirt, I wore a loose shirt or cardigan over it as a cover-up. I'm glad I did because it kept the hot sun off my skin.
The short sleeve and a long sleeve lightweight cotton/rayon cardigans were lightweight and perfect over sleeveless tops.
What I didn't wear: I never wore the dress and only wore the wedge heels once. I only wore the orange capri pants once and never wore my bathing suit because we never went swimming.
Not shown in the photos; underwear, bras, socks, bathing suit, pajamas, scarves.
TIP: For the pyramids, you'll want closed-toe shoes to keep the sand and dirt out.
I was very happy with the purple Travelon cross-body bag I bought on Amazon just before the trip (shown in the photo above, bottom right). The bag was big enough for my Sony a6000 camera with a long lens attached, plus various other items and I carried it every day. The latches on the zippers which made me feel more protected in crowded places like outdoor markets. I also brought a small Baggalini pouch bag which holds my passport, phone, money, glasses, kleenex packet, and lip balm for travel days when we were flying.
One thing you will need for sure in Egypt is a hat to help keep the searing, unrelenting sun off your face. I bought this packable straw hat made by Solar Escape before my trip and I was so glad I had it! It also held up really well to being packed flat in my suitcase.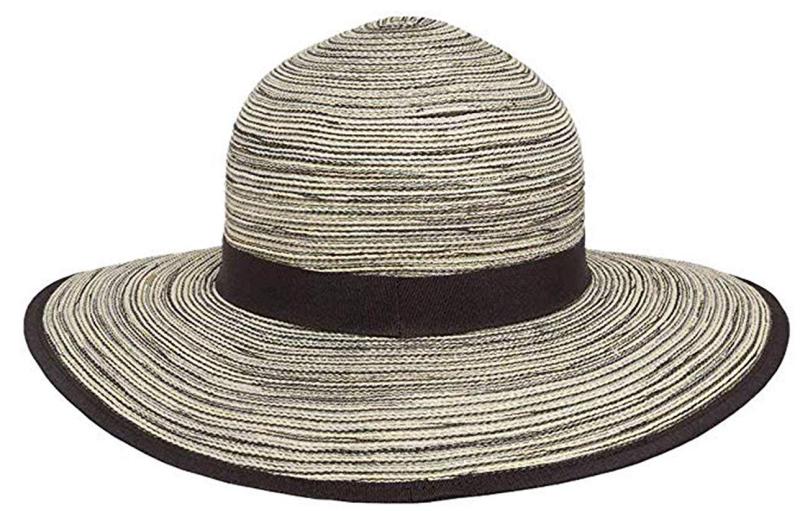 Other helpful items
Reusable water bottle
Cool Towels -these are awesome in hot weather. Wet it and keep it in a zip lock bag in your purse.
Anti Bacterial Wipes travel pack -for the plane and for your hotel room
Plane comfort bag (lip balm, hand lotion, earplugs, kleenex, etc)
Pashmina/Warm travel wrap/blanket
No Jet Lag pills- I've used these and I think they do help a little
Pin the image below now to save for later!
Have you ever planned a trip to Egypt? Have questions about what to wear in Egypt?
Leave me a comment or question at the bottom of the page and make my day!
NOTE: Everything on this trip was paid for by us. Nothing was complimentary or given in exchange for reviews or promotions.
Any post on this site may contain affiliate links. Thank you for supporting wired2theworld by using our links to shop, book hotels, or organize tours. If you use them, they cost you nothing extra but we may make a small commission that helps us to continue to provide helpful and free content.
Related Posts