72 Hours in Aberdeenshire Scotland
Where is Aberdeenshire Scotland? If you guessed "the land ( i.e. the shire) around the city of Aberdeen" you would be correct!
From Dufftown, our goal was to get to Ballater for two nights and after that, head to the coastal village of Stonehaven for a night before flying back to London and then home. Along the way, we visited a couple of incredible castles, a standing stone circle up on a hill surrounded by cows, and had some of the best meals of the trip.
How to Spend 72 Hours in Aberdeenshire Scotland
Castle Fraser
As we drove from Dufftown to Ballater, our first stop was at Castle Fraser (an NTS site). This castle is fully furnished and fun to walk around in. There are knowledgeable docents available to answer questions. There's also a lovely walled garden and a children's interactive play area. The castle was owned by the Fraser family for over 400 years so there's lots of family history and artifacts (including a wooden leg!) to check out.
Scroll through the slideshow below for images of the interior of Castle Fraser.
Scroll through the images below to see some the of exterior of Castle Fraser. If you go, make sure you climb to the roof to see the wonderful views of the surrounding countryside.
Tomnavere Stone Circle
After lunch, on the way to Ballater, we stopped at the Tomnaverie Stone Circle which I discovered while looking at a paper driving atlas (Amazon link) I'd bought for the trip. This site hadn't come up in any of my research, but it was well worth the stop to be able to stand in the center of a stone circle high on a countryside hill, with no one around but the local cows. It was also a good reminder that sometimes paper maps can be more valuable than Google.
The site dates back 4500 years and is unique in that it features a recumbent stone, flanked by two standing stones, a feature only seen in North-Eastern Scotland.
Scroll through the images below to see the Tomnaverie Stone Circle.
Ballater
Ballater is a cute little town, best known for its proximity to Balmoral Castle, the summer home of the royal family. This may be heresy, but we did not visit Balmoral castle. Only the grounds and the ballroom are open to the public and we didn't think that justified the high cost of admission.
Royal Lochnagar Distillery
Instead, we visited the nearby Royal Lochnagar distillery and did a tour there. The tour was really interesting, included a lot of information about how the whisky is made and of course, included a tasting at the end.
Craigievar Castle
From Ballater we drove to Stonehaven, stopping at Craigievar Castle (another NTS site) along the way. This castle is fully furnished and has an interesting history (see below). Guided tours on the half-hour are mandatory and unfortunately, no photos are allowed inside.
TIP: For more on the National Trust of Scotland and sightseeing passes that might save you money, check out my post on Planning a Trip to Scotland.
Local Restaurants and Pubs
The Alford Bistro
By the time we were done with Castle Fraser, we needed to find something to eat and we ended up driving to a town called Alford. We had an unexpectedly delightful lunch at the Alford Bistro (40 Main Street, Alford UK) which I found via Google maps while looking for restaurants in the area! I had a fantastic lamb stew and David had delicious pasta.
Rocksalt and Snails Restaurant
While in Ballater we had lunch at Rocksalt and Snails which while highly recommended, seemed to be out of everything on the menu we asked about on the day we were there ("soup? Oh we don't make that in summer. Meat pies on the menu and posted on the wall? No, we don't have any"). In the end we had a very nice meat and cheese platter and a delicious piece of mocha cake. We also tried a local gin.
We had dinner one night at the Deeside Inn which had decent food but severely lacking service.
Whisky tasted: Royal Lochnagar from right down the road.
Gin tasted: House of Elrick from Aberdeen
The Balmoral Bar is a nice little pub in which to have a wee dram of the local whisky.
Rothesay Rooms in Ballater
On our second night, we had one of the best meals of the trip at the Rothesay Rooms, a restaurant opened by Prince Charles to help stimulate the economy after the town was nearly destroyed by heavy floods a few years ago.
The restaurant has won several awards, recognition from the Michelin guide, and is well on its way to winning its first Michelin star. It also operates as a charity. The food was locally sourced and imaginative yet accessible, and the service was excellent. Highly recommended.
Whisky and Gin: we tried new ones here as well, but alas, I did not record them.
Scroll though the photos below to see what we ate and for a pic of the menu.
The No. 45 Guesthouse in Ballater
In Ballater, we stayed two nights at the No. 45 guest house which is about ½ a mile from the center of town. It was easy to walk to dinner. The room was lovely, with a 4 poster bed and a lot of space. Great towels, and lots of thoughtful touches, plus an excellent shower. One of the best breakfasts of the trip too.
Stonehaven
Stonehaven was our last night in Scotland where we stayed at the Marine Hotel, right on the harbor. We didn't have time to see much of the town, but we did walk from the harbor to Dunnotar castle and back (about 3 miles round trip). The castle ruins are spectacular as are the views along the coast.
Dunnotar Castle
The Marine Hotel
That evening we ate the hotel's restaurant which was very good. The hotel/restaurant also has a brewery called 6 degrees North which brews Belgian style beers (they are located 6 degrees north of Belgium).
Aberdeen to Heathrow to LA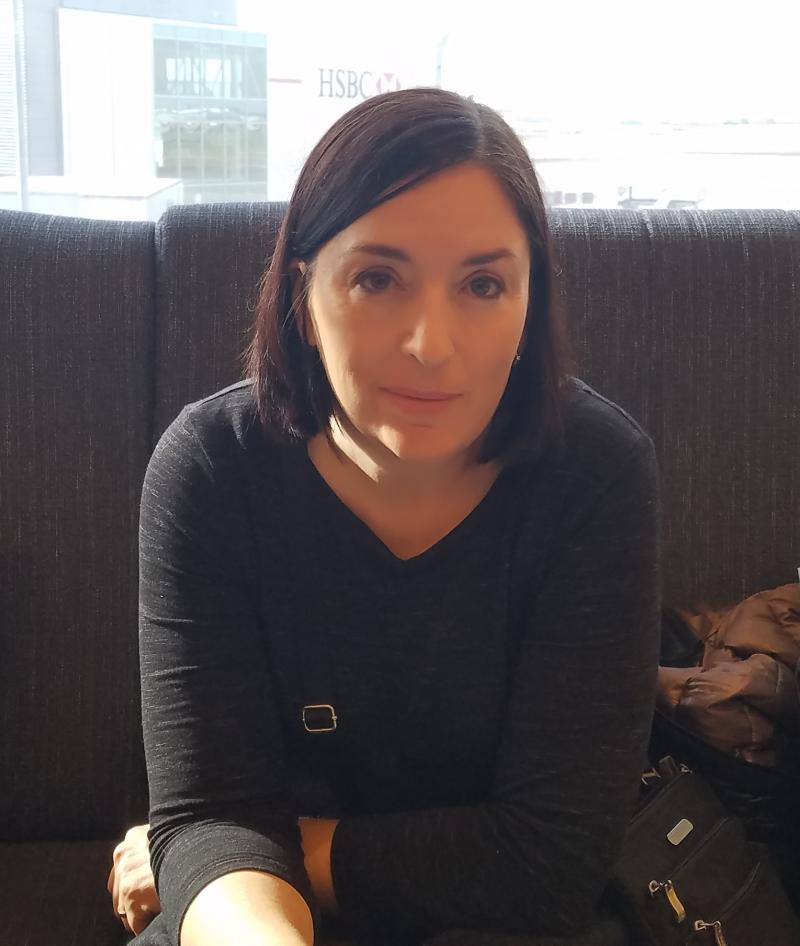 The next morning, we drove to Aberdeen Airport, returned the car and discovered we'd arrived way too early to check for our flight. We needed to check our luggage before going through security because we'd purchased a few bottles of gin and whisky, so we had to check bags. This meant we could not go through security to hang out in the lounge. We had to wait an hour and a half in a café. Lesson learned. For what it's worth, the Priority Pass accessible lounge at ABZ is quite nice.
As you can see, there's a lot to see and do if you have 72 hours in Aberdeenshire. We would have loved to have more time in the area to explore the city of Aberdeen itself! Next time!
Pin the image below to save it for later!
Are you planning a trip to Scotland? Thinking of visiting Aberdeenshire?
Leave me a comment or question at the bottom of the page and make my day!

Any post on this site may contain affiliate links. Thank you for supporting wired2theworld by using our links to shop, book hotels, or organize tours.
If you use them, they cost you nothing extra but we may make a small commission that helps us to continue to provide helpful and free content.
NOTE: Everything on this trip was paid for by us. Nothing was complimentary or given in exchange for reviews or promotions.
Related Posts