There's More to Selçuk Turkey Than The Ruins of Ephesus
Most people visit Selçuk as a gate way to see the Roman ruins at Ephesus. Truth be told, that's exactly why we were there too. But we figured if we were going to fly all the way there from Istanbul, then we should at least spend two days there. See this post about flying Atlas Jet from Istanbul to Izmir, taking the free Atlas Jet bus to Selçuk and staying at the lovely Hotel Bella.
Our first day was really only a half day, so after we got to the hotel from the airport, we took the time to walk around town and see some of the sights, all within walking distance of the hotel.
Before we even left the hotel we got a look at some of the town's most famous residents, storks, who build their nests up on high platforms.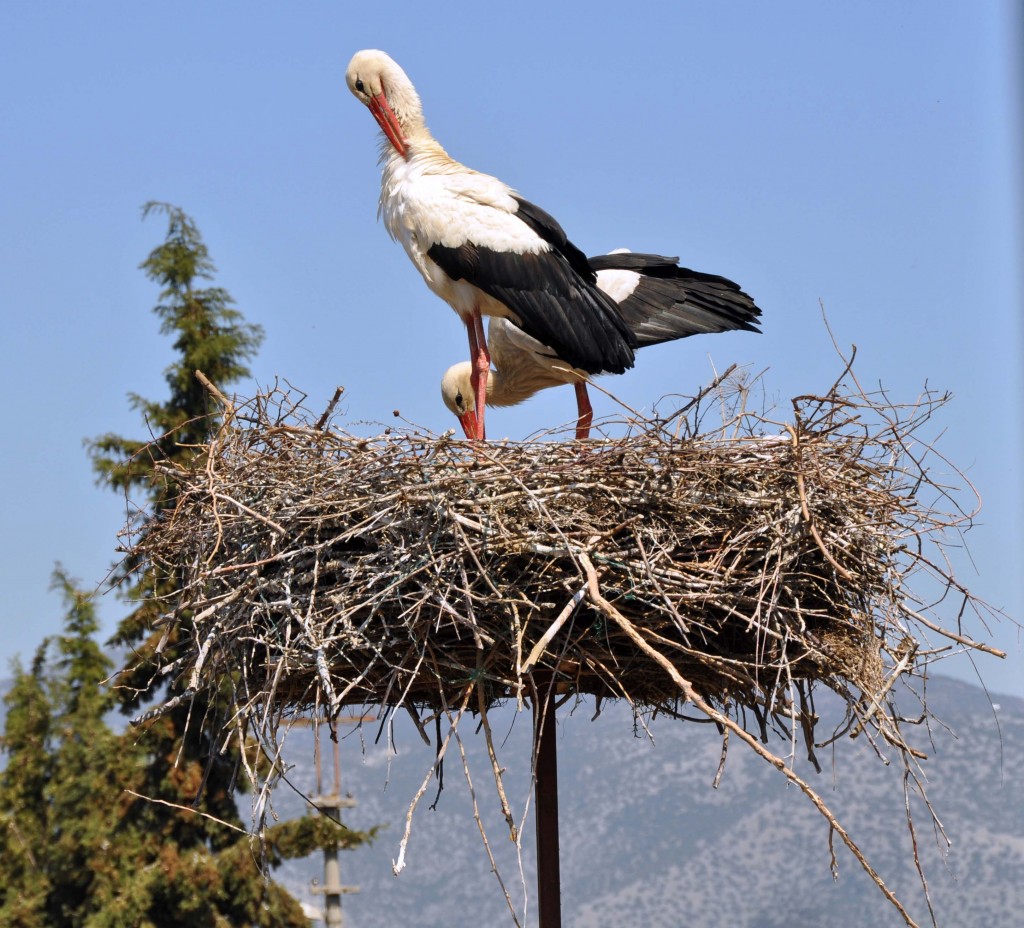 This was the view of the newer part of town from the hotel's restaurant terrace.
Then there was this view from our room and the other side of the hotel. That's the entrance to the ruins of St John's Basillica.
Once we could tear ourselves away from the Hotel Bella, we set out walking in what was essentially one large loop through the town to hit the highlights. The first stop was the Selçuk museum which houses many artifacts from Ephesus.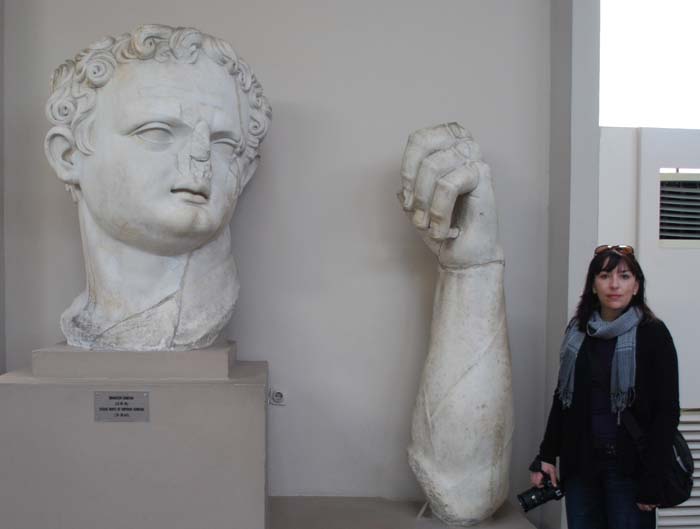 The museum also includes recreations of rooms from Ephesus, several giant sarcophagi, reproductions of local industry shops, and some interesting ancient artifacts…
From the museum, we continued walking past the rather boring ruins of the Temple of Artemis (there's only one column there) to the surprise discovery of the ruins of the Bey Hamam (an ancient bath house). It was fenced off, so we couldn't explore inside, but it certainly looked interesting.
Up the hill from the Bey Hamam is the Bey Mosque which was damaged by an earthquake in the mid 1600's and only recently restored.
From there it was a short walk back up the hill toward St. John's Basilica.
We ate very well while we were in Selçuk, including at the Hotel Bella where we had three of our meals because the food was so good and an excellent value. They make a wide range of hot and cold salads every day and offer a variety of grilled kebaps. Below were some of our favorites including a spinach dish, grilled and mashed eggplant, and a ground meat kebap.
Of course no meal would be complete without an ice cold Efes beer, originally from this area.
The next day, after visiting Ephesus in the morning, we took a stroll down some of the pedestrian only streets of the newer part of town. We ended up in a local Pide shop where we tried our first version of this pizza like dish.
Related Posts