Pompeii and Herculaneum; Photos and Some Tips For Visiting the Ruins
I love walking around ruins. It thrills me to imagine what life was like thousands of years ago and seeing how some things haven't changed (houses with fountains, shops that sell food or beer, bathhouses with hot and cold water), etc. I've managed to visit ruins all over the world; Thailand, Cambodia, Turkey, Morocco, Greece, England, Peru etc and those of the ancient Roman empire are some of the most complete and compelling. Who can resist the story of Pompeii? Who can't help but imagine themselves with the fiery smoke and ash raining down from Mt Vesuvius burying everything in its path?
Over the last 30 years, I've visited Pompeii several times and each time has been unique. The site is in a constant state of excavation and every time there is something new to see and explore.
Herculaneum is Pompeii's smaller and more accessible sister site. I first visited it in 2011 and for more complete photos and history than I will cover in this post, please click on this link to see my Day Trip to Herculaneum.
Tips for visiting Pompeii and Herculaneum
Wear closed-toed shoes if possible. Lots of sandy dirt and I kept getting dirt and pebbles in my sandals. I imagine it's also quite muddy in the rain.
Plot your course but don't expect everything to be open. The house of the Vetti was NOT open which was a disappointment.
DO make the long walk out to the Villa of the Mysteries. It's worth the trek as a lot has been restored since we were last here almost 20 years ago. Still, half the villa is closed off.
Hire a guide if you think it's necessary, otherwise, there are audio tours available and maps. We walked around Pompeii and Herculaneum on our own, but this was not our first visit.
Bring water and snacks into both as there's not much in the way of food available. There is a pricey snack bar in each; in Pompeii, it's run by the AutoGrill and in Herculaneum, it's only vending machines. Or, eat at Add u' Mimi about a block outside the ruins of Pompeii.
Pass for Visiting the Archaeological Sites
If you are going to visit both Pompeii and Herculaneum you may want to check out purchasing one of the Campania Arte Cards. You can read more about them here.
We used a different pass when we were there but that doesn't appear to be available any longer.
Herculaneum
While everyone wants to see Pompeii (and for good reason) Herculaneum is well worth a trip if you have time. We visited on a summer afternoon, after driving all the way from Pienza, and managed to see most of the site within a few hours. As I mentioned in the link to my 2011 post above, a visit to either site can also be done as a day trip from Naples. If you are driving there, search out the official parking lot for the ruins. We did not do this and ended up paying 5 euro to wedge ourselves into a restaurant parking lot space when we should have kept going to find the one for the ruins (no idea as to the cost, but we could see it from the ticket area and it was closer).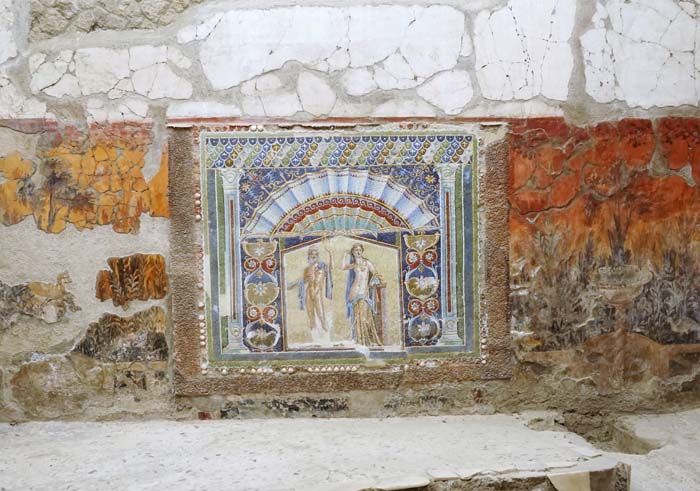 One of the things I like best about Herculaneum is the compact size and the completeness of some of the building and streets. It's really easy to get a sense of a "neighborhood" when walking through about 6 square blacks of excavated buildings and streets that sit well below the modern-day town of Erculano. They say there is much more underneath the town which has yet to be (may never be?) unearthed.
Pompeii
My sister-in-law writes about women in ancient Rome and asked us to take some photos of the famous brothel for her latest book Prostitutes and Matrons in the Ancient World. The brothel is one of the most popular sites in Pompeii, most likely because people are titillated by the painted images on the walls of the various "options" available therein, but I can only hope the place was less spartan when active 2000 years ago. A rock-hewn pillow doesn't look that comfortable.
The Brothel in Pompeii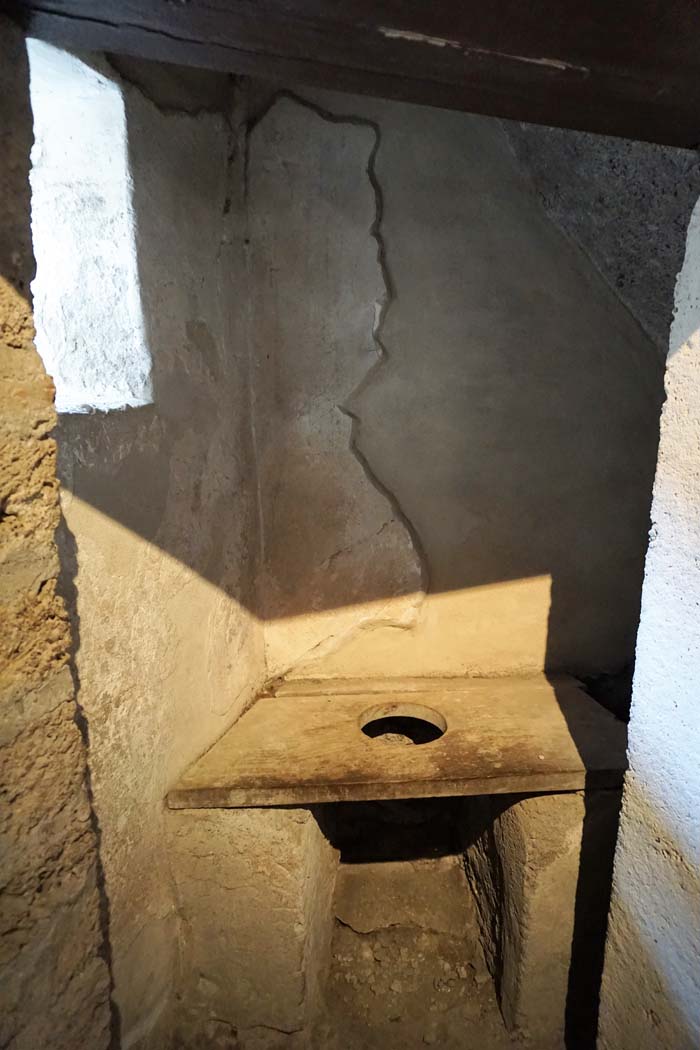 Villa of the Mysteries
The Thermal Baths in Pompeii
Pompeii Forum
When we were there, a giant plywood pyramid had been erected inside Pompeii's forum. Inside were cast images of the figures of people stopped in their tracks when the volcano erupted over 2000 years ago.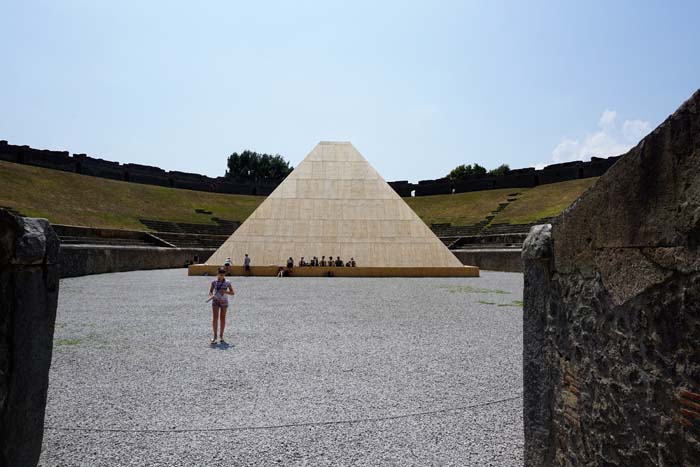 Related Posts