Paris Markets in the 11th; Marché Bastille and Marché Popincourt
One of the best things about Paris is its outdoor food markets. Every arrondissement (neighborhood) has several, which rotate days and locations (this site has a good list by arrondissement). We were fortunate that on the day we arrived one of the city's largest, the Marché Bastille, was in full swing right in our neighborhood, the 11th. This is a large market which starts at the Place de la Bastille and runs up Boulevard Richard Lenoir. It's open Thursdays from 7am-2.30pm and Sundays from 7am-3pm.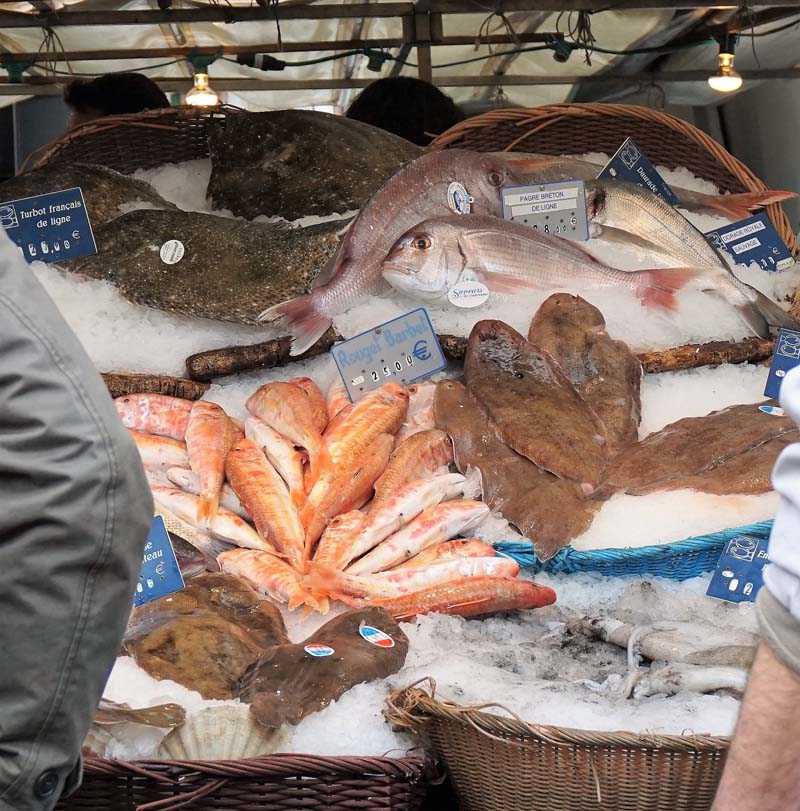 The selection is quite broad with the typical meat (both fresh and cured), cheese, vegetable, and cooked foods stands. But there were also wine vendors, bakeries selling all kinds of bread, and even a large stand selling foie gras (and yes, we bought some!). There was even a stand selling horse meat.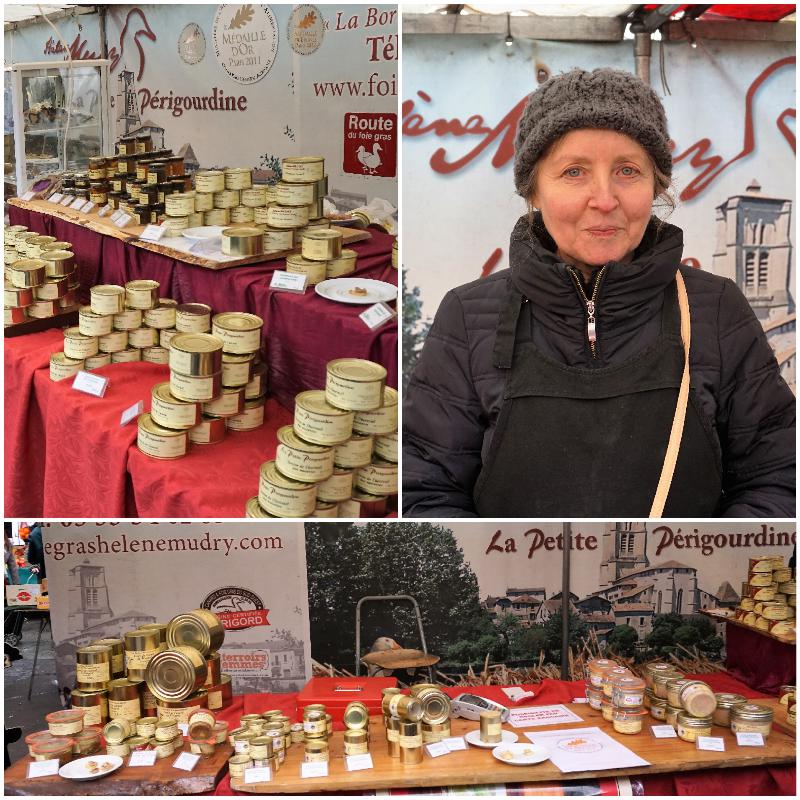 We bought wine, bread, and cheese for our first night and brought it back to the apartment.
The other market we visited was smaller but even closer to our apartment. The Marché Popincourt, also located on Boulevard Richard-Lenoir, between rue Oberkampf and Rue Jean-Pierre Timbaud is open Tuesdays and Fridays from 7 am to 2:30 pm. This market may be small, but has pretty much everything you'd need to make a meal. Plus I bought a gorgeous pair of red wool gloves there.
On a Tuesday morning, we shopped for our dinner that night. One of the luxuries of having an apartment is access to a kitchen. We bought a half of a roasted chicken with roasted potatoes from the rotisserie guy, some ingredients for a salad and a basket of gorgeous strawberries for dessert. And of course, wine! That night we were able to reheat the chicken and potatoes in the oven and along with some cheese and foie gras purchased from the Bastille Market and had a wonderful meal.
Do you visit markets when you travel? Where are your favorites? Let me know in the comments.
Click here to see some of my favorite markets from all over the world.
Related Posts