Glenfinnan and the Scottish Highlands
Ask anyone about Scotland and they'll tell you that one of the most beautiful areas of the county is in the Scottish Highlands. They would not be exaggerating. This is a place of spectacular scenery and of ancient battles. Hikers and history buff are drawn here as are movie fans; think Harry Potter and James Bond. It is a place of legends.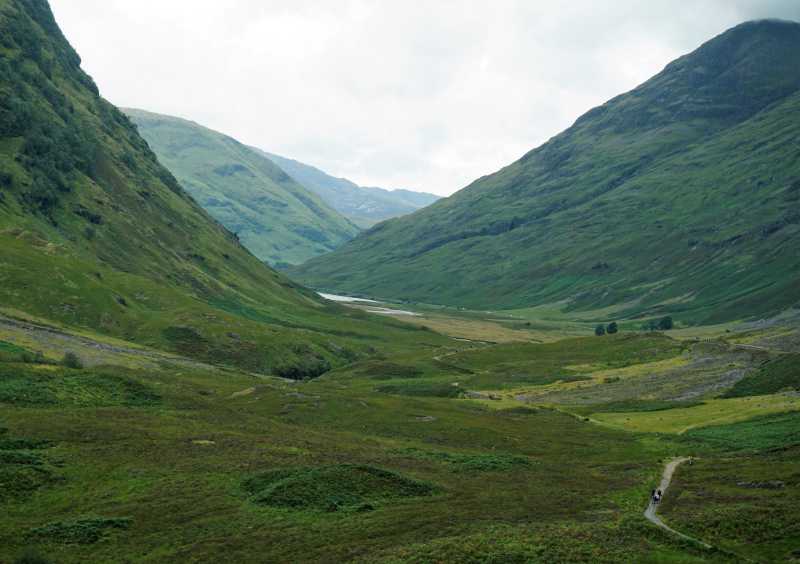 Glencoe
We drove to Glenfinnan through the area around Glencoe after leaving Callander. Along the way, we made a couple of stops to enjoy the view and to have lunch in the village of Glencoe itself (also known as Carnoch), but our goal was to reach Glenfinnan House with enough time to go for a small hike and enjoy the surrounding area.
Lunch in Glencoe was a random stop at a place called Crafts and Things, which yes, sold local crafts, but also had a surprisingly decent cafe where we had tomato soup and a hunking piece of Millionaire's Shortbread (shortbread covered with caramel and chocolate, so, so good!).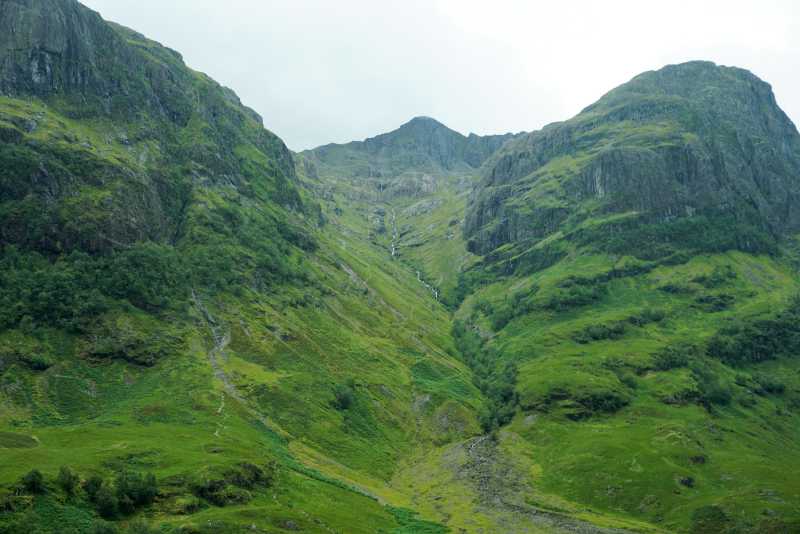 Glenfinnan
Glenfinnan is now probably best known for the famous Glenfinnan Viaduct (train bridge) which was used in the Harry Potter movies. However, the area has a long history and is in a stunningly beautiful setting so is well worth an overnight stop.
Glenfinnan Monument
We managed to arrive in time to take a long walk around the area. Our first stop was the Glenfinnan monument with a good view back to where we were staying. The monument commemorates the start of the Jacobite rebellion when "Bonny Prince Charles" raised his standard on the nearby banks of Loch Shiel.
Glenfinnan Viaduct (The Harry Potter Bridge)
Behind the visitor's center parking lot there is a steep walk up the hillside with a payoff of a spectacular view. Once up there you can see the Glenfinnan viaduct (Harry Potter Bridge) when facing away from the lake and view of the monument and lake in the other direction. It is well worth the short hike uphill.
Glenfinnan Church
Our next stop was the petite stone Glenfinnan Church, located on the road toward the train station. The church of St. Mary & St. Finnan, built around 1870, offers a panoramic view of Loch Shiel from the entrance which is on the other side of the church, away from the road.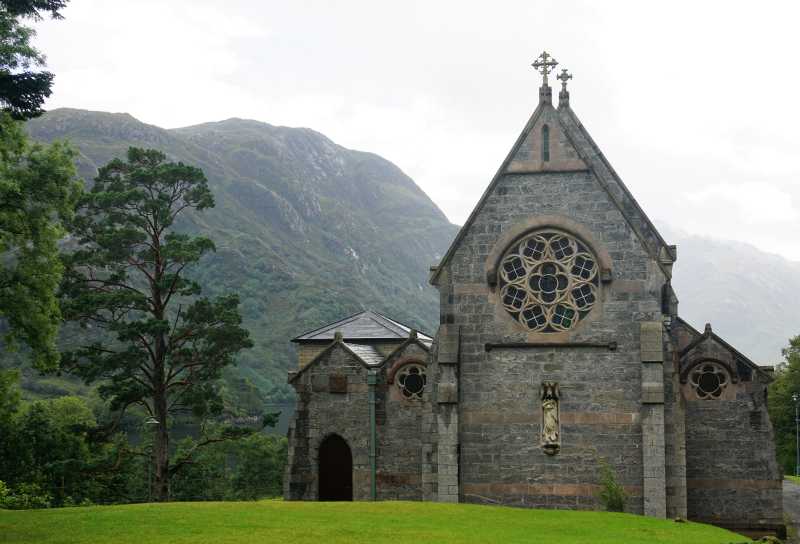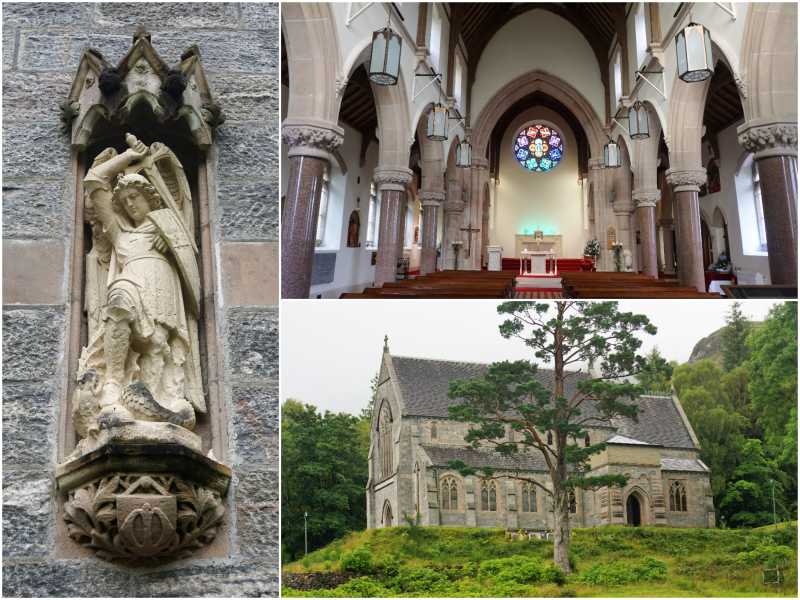 Glenfinnan Train Station and Museum
Up the road about half a mile is the Glenfinnan train station and their cute little train museum. We walked up there to take a look, as well as their café in an old dining car (which was unfortunately closed) and the sleeping car they rent out for accommodations. The cute and tiny train station museum was open and worth a look.
Where to stay in Glenfinnan
Glenfinnan House
For our one night in the area, we chose Glenfinnan House which I booked directly via their web site. We were given a small but gorgeous loch view room (#4) with a 4-poster bed overlooking the lake and the Glenfinnan monument. The house is lovely and feels so historic. There's a nice cozy bar and restaurant both of which are open to the public. The en suite bathroom was small but fine. The shower took forever to get hot and had poor pressure but it's an old house so all is forgiven.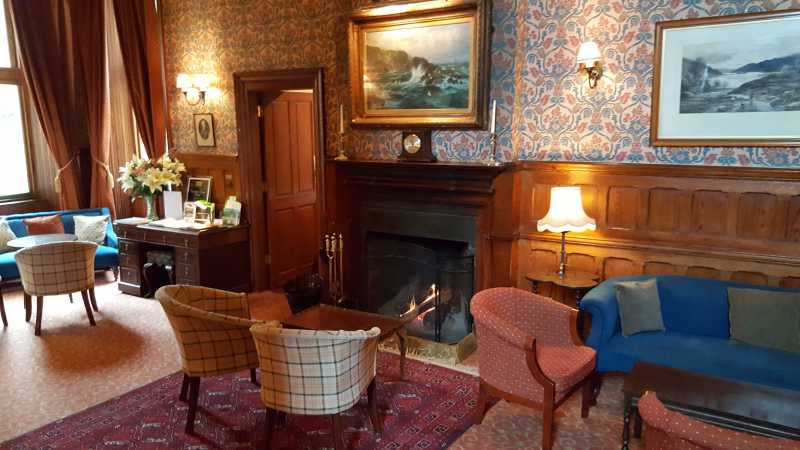 That night we had dinner in the hotel. The meal was decent but if anything, the services needed a little help. Empty glassware was never cleared from the table, for example, and there was a lack of understanding of items on the menu; "What can you tell me about the homemade sausage? Well, it's sausage and it's home made…"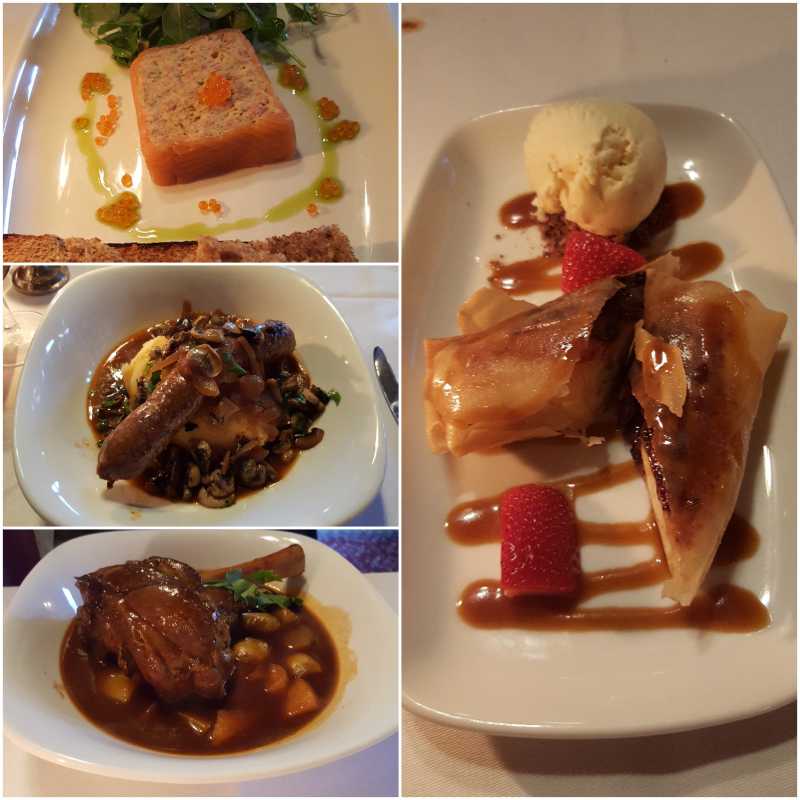 Our breakfast was included and offered in the same dining room as we'd had dinner the night before. There we ordered off a small hot items menu there was a small buffet. It wasn't particularly memorable, but certainly had a lovely view of the loch.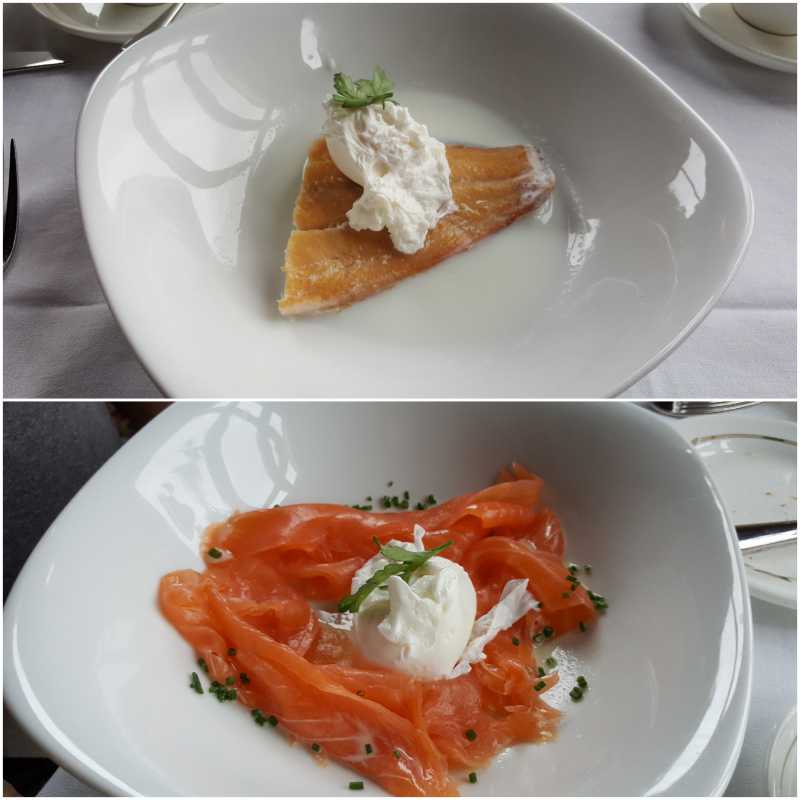 Our plans that morning included a long drive and ferry ride to the Isle of Mull. We noticed that the hotel offered bagged lunches to go, so we ordered some to be ready the next morning. This was a very good decision. The smoked salmon sandwiches and haggis flavored crips were a delicious and a welcome lunch which we ate while waiting for the ferry.
In all, we had a lovely time in Glenfinnan and at Glenfinnan House and would happily return someday.
Have you been to the Scottish Highlands? Thinking of going?
Leave me a comment at the bottom and make my day!
Pin now, save for later!
Please note, this post was not sponsored in any way. We always pay for everything out of our own pockets and all opinions are truly our own.
Any post on this site may contain affiliate links.
Thank you for supporting wired2theworld by using our links to shop, book hotels, or organize tours. If you use them, they cost you nothing extra but we may make a small commission which helps us to continue to provide helpful and free content.
Related Posts